Donations help children perform on the big stage
A RECORD MONTH in chartity donations at Scrap Car Comparison has enabled 165 children to perform in London's West End.
For the month of May, an incredible £4402.61 was raised for Spotlight UK, a charity that helps relieve the needs of children and young people, their families and carers who are suffering from mental or physical illness, by the provision of activities and respite so as to advance their quality and condition of life.
The raised sum saw children across the south head to London's popular Adelphi Theatre to perform in front of an audience (pictured above).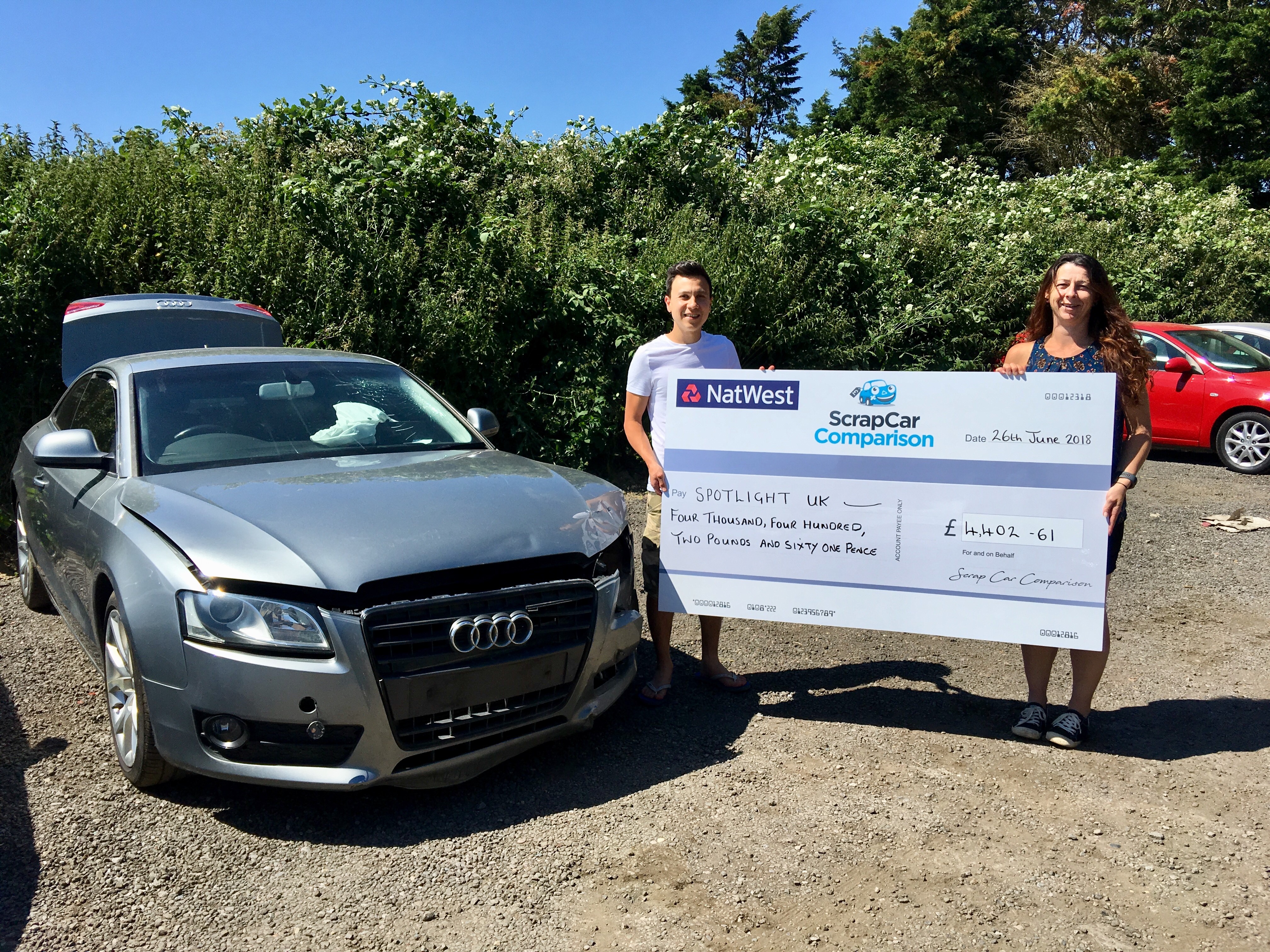 Spotlight UK's CEO and Chairman, Michaela Riley was delighted with the huge donation.
"I wanted to say a massive thank you for your kind donations to enable children to perform in London's West End.  We took 165 children from Portsmouth, Basingstoke and Farnborough and they were incredible, they completely smashed it and we are so proud of every one of them.
"They came alive on stage and without your support this would not have been possible, so thank you so much."
Scrap Car Comparison's Sales Manager said he was delighted with the amount raised during May.
"Amazing. Our team worked very hard hitting a record month in money raised for charity.
"To hear and see how the donations have helped in some way is absolutely lovely."
(Pictured above: Scrap Car Comparison with the total raised for the month of May)