Diesel drivers could face a bill of nearly five thousand pounds just to get to work.
Drivers of diesel vehicles could be facing increases to their driving costs which are as high as £5,000 thanks to the upcoming diesel tax, especially if they work or visit an affected city centre on a daily basis. These new changes, which come into effect on the 23rd October 2017, will see cars, vans, minibuses, buses, coaches and heavy goods vehicles (HGVs) in central London needing to meet a minimum exhaust emission standard, or pay a daily £10 emissions fee. This new fee could lead people towards ditching their diesel vehicles in favour of petrol models, towards public transport, or worse still; they could abandon the high street altogether leaving shop owners with an uphill battle to survive.
In November 2016 a High Court ruling found that the government wasn't doing enough to tackle air pollution – with poisonous emissions thought to be responsible for at least 40,000 premature deaths across the UK every year. Government officials are attempting to drive all but the latest diesels out of city centres, and even off the road altogether, in an unprecedented effort to reduce toxic emissions. Officials hope that the new changes will result in a 50% drop in emissions by 2020 and they're doing this by implementing the changes in 35 targeted towns and cities to impose clean air zones and charge the most polluting vehicles that enter. The areas which are, allegedly, under scrutiny are; Southampton, Nottingham, Derby, Birmingham and Leeds. Other cities that could be affected include; Liverpool, Manchester, Sheffield, Newcastle, Bristol and Leicester however, the full list is yet to be confirmed.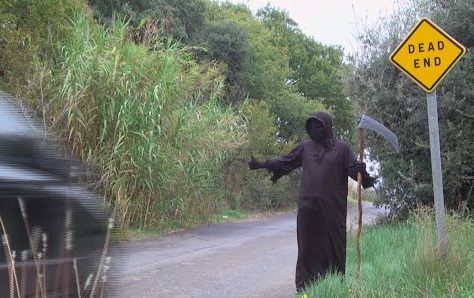 But what effect will the new changes have on the motorist, or city footfall?
Southampton, a city based on the south coast of England, had a reported 110 deaths linked to poisonous emissions during 2016, so the diesel tax should make sense, shouldn't it?
But this move is going to affect a suffering government who duped diesel motorists into believing that diesels were the greener option just a few year years ago, by bumping up prices for those who enter cities. A diesel motorist who enters a city every day of the week will now have to pay £4,562 pounds per year on top of already escalating everyday bills. It leads to another blow to city centre footfalls who are already fighting increased rates and the online traffic of the retail world.
In February this year, the sales of diesel cars fell by 9.2%, while petrol vehicles recorded a 5.8% increase – so does this mark the end of the diesel world the government so promised is the future? It certainly looks that way! According to the DVLA nearly 1.8 million vehicles are scrapped each year, and we think this figure will continue to rise with more and more drivers going against the rising costs of a diesel engine.
Do you have a diesel vehicle you're looking to get rid of? Simply pop your details into the quote form above to see how much your vehicle could be worth. It's free, it's instant and there's no obligation! Alternatively you can call us directly on 03333 44 99 50.