It turns out that car clocking wasn't left in the 90's when it began, and unfortunately, car clocking is still an issue today.
Now vehicle owners are turning back, but unlike the 90's classic they're not turning back the hands of time, but rather the readings on their odometers.
Car clocking, otherwise known as 'Odometer Fraud', is the act of turning back the numbers on a vehicle's odometer in an attempt to make the vehicle look less used than it is by deliberately hiding the vehicle's true mileage. Car clocking was a crime that peaked popularity in the 90's, but unfortunately it wasn't left there, and as more car mileage correction tools become available on the internet, the amount of clocked cars on the road has risen again.
Why Do People Clock Cars?
There are a variety of reasons why people clock cars. It started with unscrupulous traders in the 90's clocking cars as a way to make the vehicles appear less used however, as deceitful traders regained their morals private buyers lost theirs and turned to this illegal, and unethical practice when selling their own cars.
The most common reason people turn to car clocking is to increase the value of a vehicle which has depreciated. For example; a car which has done 70,000 miles will be more valuable and sought after, than a car which has done 120,000 miles. We've explained more about average miles driven in our handy guide to what is good mileage for a used car. But what the people who rewind the odometers ignore, is that rewinding the odometer won't reverse the ageing of the vehicle's parts or components, which makes the deception of mileage manipulation a dangerous, deceptive and illegal procedure.

Car clocking drastically alters a vehicle's value and as a result it's estimated by HPI that car clocking could cost motorists and dealerships which specialise in secondhand vehicles around £800 million a year. A study that they done in 2016 showed the following differences between a vehicle's mileage and the value placed on it.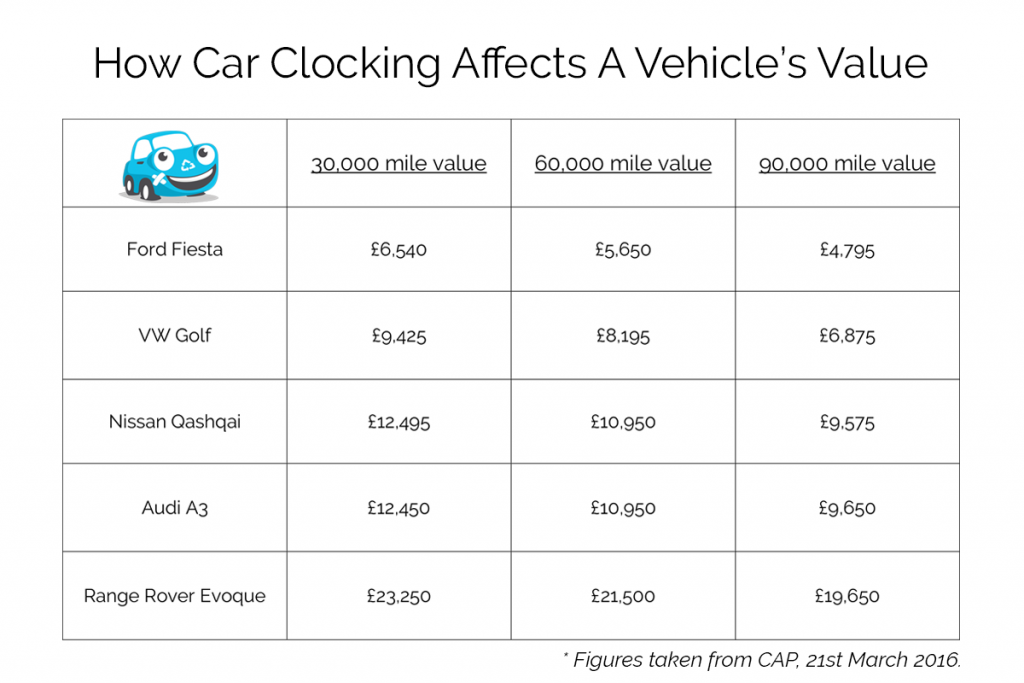 Another reason people consider rewinding mileage counters is to avoid penalty fees from leasing companies. Lease companies offer various types of leases based on mileage and many high-mileage leases can be incredibly costly, which is why if people go over their limit, they'll find somebody to rewind the clock as a way to avoid paying the penalty charge. However, it's actually more affordable to pay those fees, which cost a few pence per mile, than it is to pay somebody to alter the odometer and risk facing jail time.
Is Car Clocking Illegal?
Yes and no. The Office of Fair Trading advised government officials in 2010 that they should bring in legislation to outlaw mileage correction services but it isn't currently illegal to actually change the odometer. This is because there are still instances where it is needed for honest reasons. For example; if somebody imported a vehicle and needed to change the odometer from kilometres to miles. However, this will soon change as car clocking is essentially fraud under a different name, and Trading Standard teams are pushing for harsher punishments and have already helped to secure jail sentences and prosecutions for rogue dealers and private sellers.
Whilst it isn't illegal to actually change the odometer, this doesn't mean that it's legal. There are penalties in place in the UK to ensure that car dealerships cannot sell clocked cars and the act of doing so is illegal. In addition to this the government are working on banning the devices which enable people to do this, and in 2018 will outlaw both the machines, and the companies, who perform car clocking services.
It's important to be aware that if you find out that your vehicle has had it's mileage manipulated, it is then your responsibility to disclose this information when selling the vehicle or handing it back to a finance company as failure to do so means that you will be breaking the law.
How To Spot A Clocked Car
At the time of it's report in 2010 the Office of Fair Trading estimated that there were 486,000 cars on the road which had been clocked, in the UK alone. These figures were cemented as being on the rise when in 2015 HPI, a company which provides vehicle checks, claimed that the number of cases found of vehicle clocking had increased by 10 percent between March and October.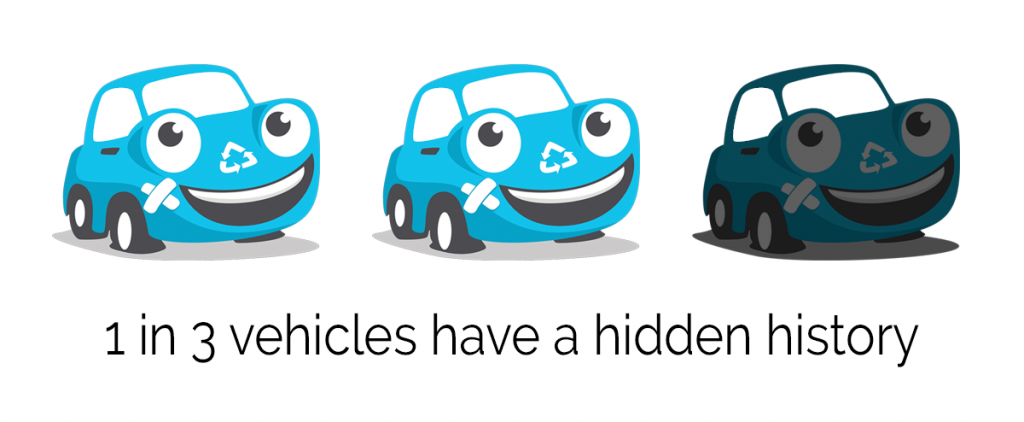 It can be almost impossible to tell whether a car has been clocked from looking at it at a first glance. However, just because it's difficult doesn't mean that it can't be done and there are key indicators that you can look out for, to help you identify whether a vehicle has been a victim of mileage manipulation.
The first thing to look out for, is the vehicle itself. There are any number of vehicles which could be hiding large mileage levels simply by disguising the wear and tear of the vehicle itself. This is especially true with vehicles which were bought specifically for high mileage purposes, such as private cars, taxis and limousines. When you are looking at a vehicle evaluate both the interior and exterior of the vehicle to see if the condition of the vehicle matches it's age. Signs that a vehicle may be older than suspected is if the condition of the car doesn't match up with the claimed mileage. For example, you may notice that the mileage is exceptionally low but the vehicle has; worn rubber pedals, a shiny or worn steering wheel, stone chips, seat belt wear and tear or webbing on the interior.
If you have doubts about whether the mileage of a vehicle is in fact correct, you can investigate this by checking the vehicle's history. There are a few companies, including HPI and Experian, which you can use to generate reports on a particular vehicle. These reports will often provide some, or all, of the following:
MOT history

Logbook

Valuations

Fuel cost estimates

Previous owner history

Whether the vehicle has been crash damaged

If the vehicle has outstanding finance

Whether the vehicle has been reported as stolen
When you get a vehicle history check you will be able to see the recorded mileages over the years, and it's important to check for any discrepancies. Such as; whether there are any gaps, for example; if a vehicle drove 20,000 miles regularly each year but then suddenly only does 500 miles for one year. Many of these data checks also provide information on mileage averages for vehicles so that you can look at the age and mileage of a vehicle and see if it follows a similar pattern.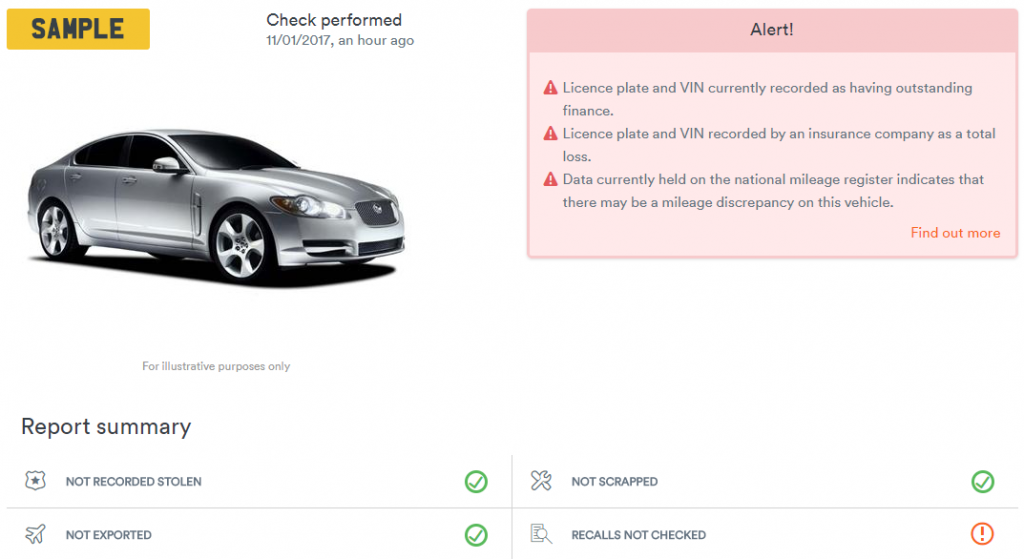 The other thing to be cautious of, is if a vehicle goes for an MOT and the mileage is recorded as being lower, than it was in a previous year. This can be checked by visiting the official government website and checking on their MOT checker tool: https://www.check-mot.service.gov.uk. However, it's important not to get the MOT check, confused with a HPI or Experien check because they represent different things, with the MOT test only recording annual information relating to the condition of a vehicle and it's components, and whether it is deemed as roadworthy at that time, or not.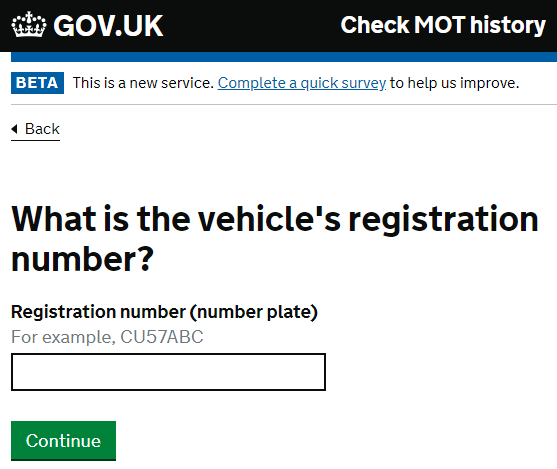 When checking the government's website for history on a vehicle the only information you will need is the vehicle's registration number and access to internet. The service is completely free and will let you see the MOT history for the vehicle, in addition to the following information:
Whether the vehicle has a current / valid MOT and if so, when it expires.

The vehicle manufacturer and name of the model.

The colour of the vehicle.

What fuel the vehicle uses.

The date of when the vehicle was first registered.
Once you have typed the registration number into the MOT checker you can scroll down the page to see a log of all previous MOTs, usually all the way back to the vehicle's third birthday, when it was first legally required to have an MOT test done. The MOT history will show you whether the vehicle passed or failed, any reasons or advisories for this, and if appropriate, when the vehicle was retested.
There won't be a section which will tell you whether the vehicle has been clocked however, it will show you the recorded mileages for the vehicle at the point of each MOT. In order to check whether or not a vehicle has been clocked you will need to evaluate the recorded mileages, because if it looks like this for example…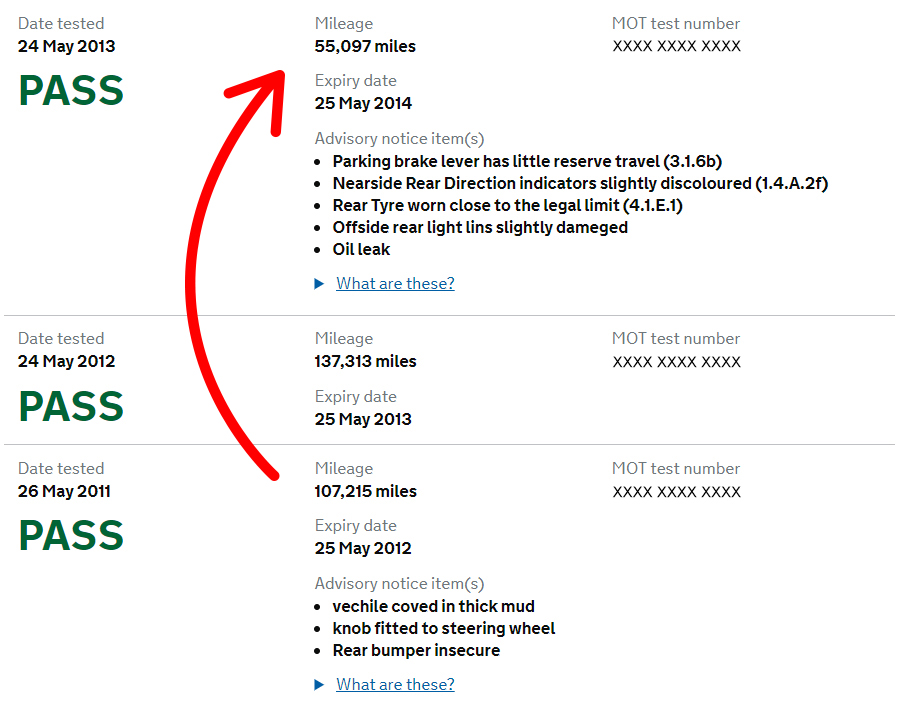 Then something is definitely suspect!
The screenshot above was taken from the registration WR06 AUF, and clearly shows that in 2011 the vehicle had 107,245 miles on the clock. This increased to 137,313 in 2012 however, in 2013 it was recorded as showing 55,097 miles on the clock… That's a whopping 82,216 miles shaved off! A clear indication that the vehicle's odometer had been tampered with that year.
Whilst checking the MOT history can give you some indication of whether a vehicle has been clocked, it's important to remember that the MOT test only tells you about the vehicle's condition at the time of the MOT, and does not tell you about the vehicle's overall history. It's also worth noting that MOT testers write down the number they see on the odometer at the time of the MOT and the vehicle does not undergo any tests to validate whether that is the true mileage. Because of this, sometimes mistakes can happen and the wrong numbers can be recorded. In order to double check whether the MOT recordings match, you can cross reference them with the vehicle's service history, if it has one.
What Happens If You've Bought A Clocked Car?
There are occasions where car clocking can be done accidentally, such as when speedometers or dashboards are changed over, which leads to an inaccurate display of mileage. However, instances such as these are incredibly rare and if this is the case then the odometer readings would only be out by a few miles. A slightly inaccurate odometer reading which was only out by a few miles wouldn't necessarily be problematic, but if a vehicle has been clocked and the odometer is out by hundreds, thousands or hundreds of thousands, this is where the problem lays. This is because adjusting the mileage by those numbers can lead to an inaccurate representation of a vehicle's age and condition which generates safety issues for drivers.
The Government are in the process of looking into clocked vehicles more carefully, and so if you suspect somebody of trying to sell a clocked vehicle then you should pass their information onto your local Trading Standards office.
Are Clocked Cars Safe?
No. The problem with car clocking is that it's not only fraudulent but that it affects how safety systems operate in vehicles. For example; if a car has had it's odometer clocked and the Engine Control Unit (ECU) registers a fault with it and the system records that fault, then if the ECU isn't adjusted the recordings could lead to a variety of problems. These problems include potential safety issues and also legal issues, because in modern vehicles a car's performance and speed are crucial evidence which are stored on the vehicle's on board computer, and any registered faults could tamper with this.
Would A Clocked Vehicle Affect The Price I Am Offered?
It depends. When vehicles are sold through our service we will analyse whether it is suitable to be scrapped; where it will be depolluted and dismantled for recycling, or whether the vehicle is suitable for salvage; where it will be used as a donor vehicle or repaired and returned to a roadworthy condition. For scrap vehicles the price offered in a quote is generally based upon the weight of a vehicle. Therefore the mileage, whether correctly or incorrectly displayed on the odometer, won't make a difference. However, if your vehicle is suitable as a salvageable vehicle then the vehicle will be worth less as quotes are based upon accurate mileage and so the real mileage would need to be declared.
We make it quick and easy to scrap your car across our range of approved scrap yards in the UK. If you would like to obtain a quote for your vehicle then you can gain an instant, no obligation quote by completing the quote form above. Alternatively, if you are still unsure then you can call one of our dedicated advisors on 03333 44 99 50 where they will be able to answer any questions you have and advise you further.