It turns out that British drivers are playing a game of Russian roulette with other road users, and the police, after one in five drivers admitted to driving vehicles which were not roadworthy, because they couldn't afford the repair bills.
New research, provided by warranty provider Motoreasy, shows that out of the 2000 drivers surveyed nearly 25% of under 55's didn't have the money to pay for repairs to their vehicle and so avoided doing them. But for over 55's? The figure dropped to 16%.

The number of vehicles sold through our comparison service rises each month, with an ongoing increase in people looking to scrap or sell their old vehicle to get money to put towards financing a new vehicle, and when we look into the figures of the vehicles which are sold through our service, we can see why. Most vehicles we deal with on behalf of our buyers contain at least one or two serious faults which renders a vehicle as unsafe. However, many vehicles still have an in date MOT and so these faults aren't picked up on by authorities.

Research shows that the average (UK-based) motorist spends around £695 every year taking care of their beloved motor and keeping it in good condition, but compared to other countries; that's a whopping 12% extra from the average pay packet – which leaves many who are unable to afford to keep their vehicle in a roadworthy condition, and therefore risking the safety of themselves, and others, each time they get behind the wheel.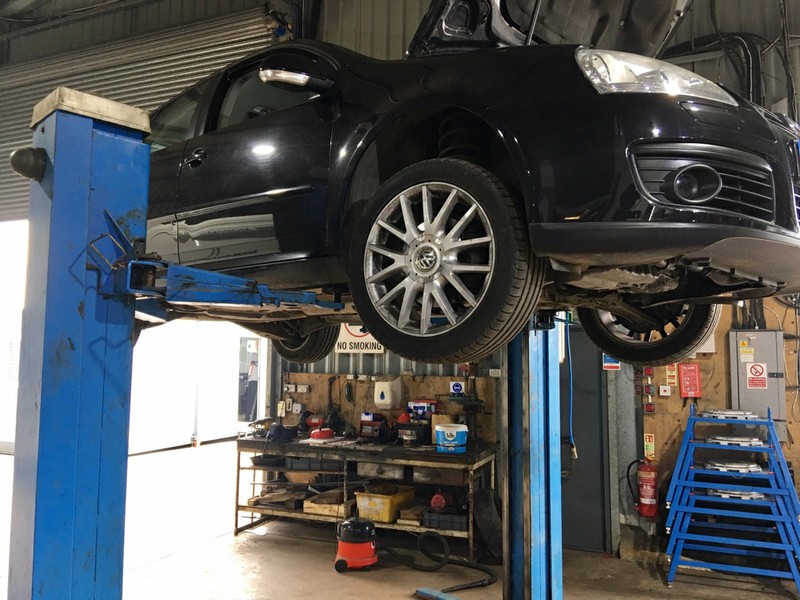 It was in the North-West and the Midlands where motorists were classified as having the most roadworthy vehicles, but also as those who were most prone to avoid vehicle repairs due to the costs hailed from Scotland. The survey also showed that men are more likely to avoid or put off repairs than that of the opposite sex, with many men admitting that they regularly ignore dashboard warning lights and minor knocking noises – both of which are issues which generally lead into larger issues and costs in the long term.
The new research shows that vehicle repairs are becoming more costly, especially for older vehicles, and as a result have lead to an increase of people in the UK opting to finance a newer vehicle than ever before. Many fear that their vehicle will only be worth money as scrap metal, and so tend to avoid gathering quotes. However, this isn't always the case and whilst some repairs can be costly to customers to get done, to those in the trade it can be a lot more affordable due to having the knowledge, resources and industry discounts. Which is why we built our service to represent the most reputable buyers, breakers and Authorised Treatment Facilities in the industry. By having such a diverse network we are able to evaluate whether your vehicle is suitable as a scrap or salvage vehicle, and find you the most suitable buyer for your requirements in terms of both convenience and price! Plus as our network spans nationwide we are able to compare prices both locally, and nationally to ensure you always get the best guaranteed price.

If you have a vehicle which you would rather sell, than repair, just fill out your vehicle's details at the top of this page to find out instantly what it could be worth! Alternatively you can call one of our advisors directly on 0333 344 9950.