British sports car manufacturer Aston Martin has suffered an uncomfortable blow to its 100-year-old reputation after deciding to abandon its attempt to infiltrate the city-car market.
The world famous luxury car manufacturer wanted to tap into the boom of sales for specifically designed cars for city motorists, but only returned sales figures of less than 150 of its Cygnet model. The two-door Aston Martin Cygnet started production in 2011 and was based on the Toyota 77203.T iQ. However, it was marketed at £32,000, three times the price of the Japanese manufacturer's model. Aston Martin were hopeful of selling in excess of 4,000 Cygnets each year to city motorists who are becoming more environmentally conscious and favour smaller vehicles that are easier to park.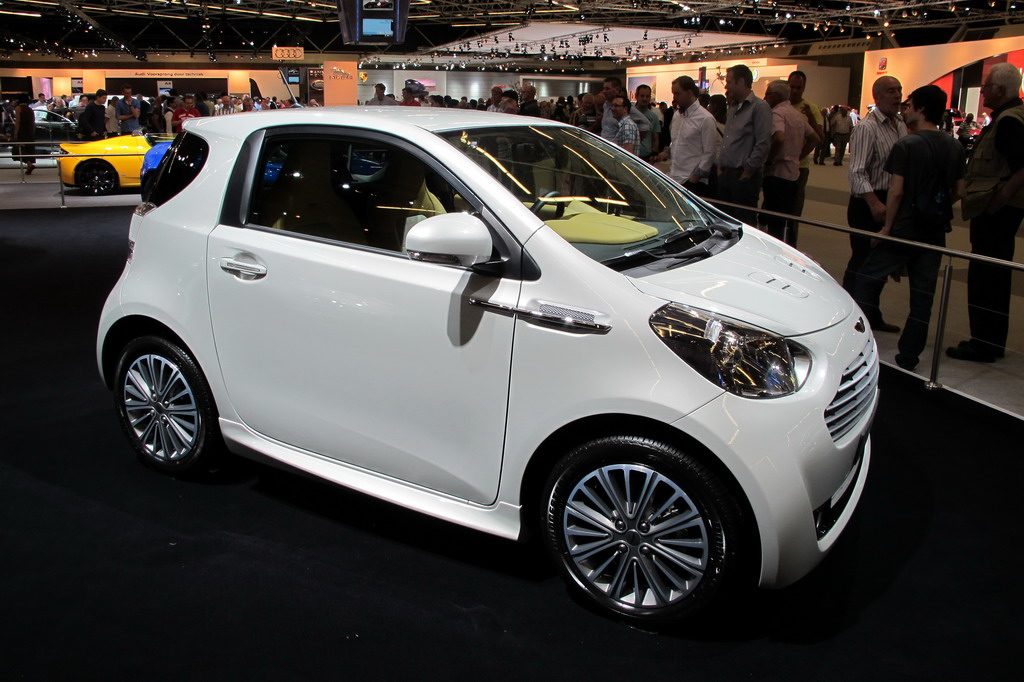 A spokesperson for Aston Martin said that the Cygnet was intended to shoot the brand into a new market, but admitted it was a misjudgement to market it at around double the price of other competitor's models. Other European car manufacturers, such as Audi and BMW, have been successful in producing high-end city cars with forecasts of 594,000 vehicles expected to be sold across the continent in 2013, which is estimated to grow to around 803,000 by 2020. Suggestions have been made that Aston Martin only tried to manoeuvre into the city car market in order to help it meet EU targets for fuel emissions. This is because the car producer continues to develop its V8 and V12 engines, which are used to power the DB9 and Vanquish models.
Aston Martin has struggled since the economic downturn in 2008 and has received a lack of funds from one of its major investors Kuwaiti Dar, who themselves have had to restructure. As well as being unable to penetrate the city car market, Aston Martin also have no luxury SUV model, which is another market that has defied the recession in Europe. Aston Martin's' scrapping of its city car involvement is even more disappointing following the Italian private equity fund 'Investindustrial' agreeing to purchase 37.5 per cent of the business last year, lifting hopes that a promised investment of $1 billion in new products and technology would boost its fortunes. In comparison, some of their biggest UK rivals, including Jaguar Land Rover have enjoyed more than £4 billion of investment since being bought in 2008 by Tata Motors. Bentley have also reported a 30 per cent rise in sales for 2012, helped by growth in the US and particularly China, where rich consumers have been keen to buy luxury western goods. Aston Martin has seen its sales and profits continue to slide and reported in 2012 an adjusted pre-tax loss of £24.6 million, on top of the £21.2 million loss posted a year earlier. The manufacturer also had to take a hit of £8.5 million to scrap the Cygnet model. Although retail volume figures fell to 3,800 units in 2012, down from 4,200 a year earlier, Aston Martin have planned to double its sales by 2016, which they hope will be helped by new V8-engine versions of their DB9 models and Vantage.
What do you think on Aston Martin's attempt at a new direction? Misguided or a move in the right direction? Let us know in the comments below!