Picture this: you're sitting at home, you're digging into your dinner in front of your favourite TV show, when suddenly this relaxing evening is interrupted by the sound of a car alarm screeching outside. Worse still, it's not the first time it's disrupted the neighbourhood this week. Plus, worst of all… it's your car! Allow Scrap Car Comparison to explain why your car alarm might keep going off and how you can stop it.
If your car's alarm is starting to sound like a cry for help, show it some mercy and scrap it today with Scrap Car Comparison. We'll scour the market to find the highest paying Authorised Treatment Facilities in your local area, putting you in touch with them and offering free collection of your car or van as standard! Get cash in your bank in a matter of days by offloading your car now. Simply call our team 0333 344 9950 today or use our scrap car price calculator to see just how much your car could be worth!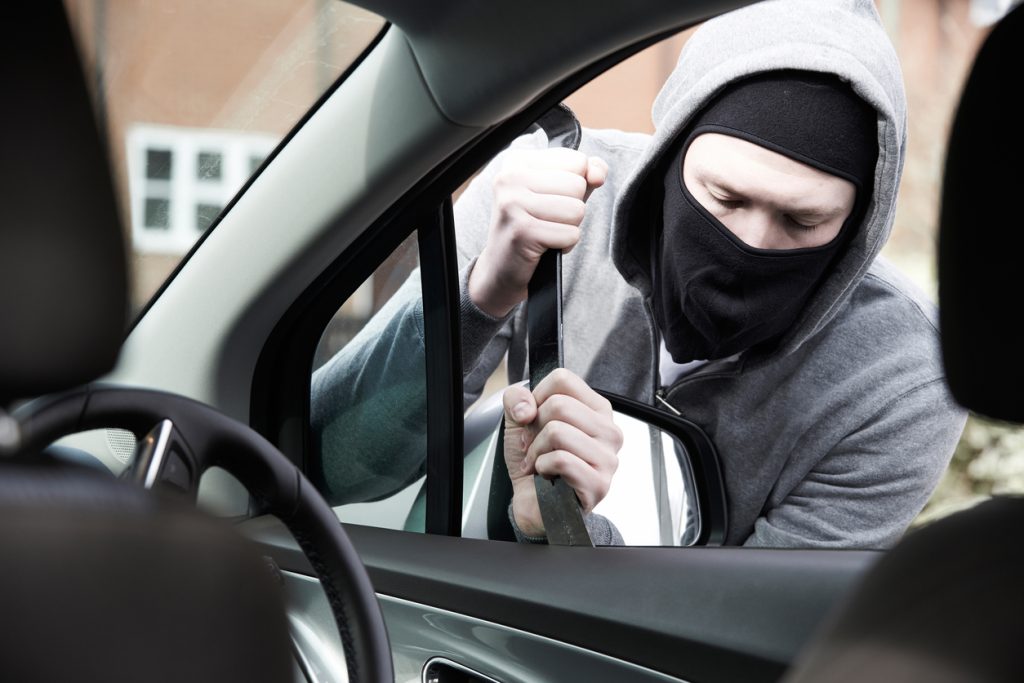 Why Do Car Alarms Normally Set Off?
Car alarms are, generally, fairly reliable. If they weren't, we'd be hearing them all day, every day and would be a genuine nuisance. So, when they do go off, we're usually somewhere between 'hysterically panicked' and 'mildly curious' depending on who the vehicle in question belongs to – you're likely to be the former if you glance out the window to see that it's your car.
Of course, the first thing you should rule out is that your vehicle really is being tampered with or stolen. If you look out the window and there's nobody in sight, odds are something else is setting off the alarm. Similarly, if this is a regular occurrence, a hidden problem might be causing this annoyance.
Now, let's talk about some of the top reasons your car alarm may keep going off:
Faulty Key Fob – We bet that some of you aren't aware that your key fob actually has a battery inside that will need changing every now and then. There's a good chance you've never needed to swap it out, but if you notice that your car alarms are setting off, this might be the cause. Low battery can negatively affect the signals that it sends to the car. Alternatively, it might need resetting, which can be done by a professional car technician.
Aftermarket Failures – These days, most cars will come with an alarm fitted as standard, but if for whatever reason – perhaps due to age – your car doesn't have a factory-fitted device, you can opt to get one installed by a third party. The problem is, these won't always be as reliable as you'd have hoped, or may end up being fitted badly. If either of these factors impact your alarm, you might hear it going off when it shouldn't.
Dirty or Faulty Sensors – Modern cars are covered in sensors. A lot of these are used in tandem with the alarm system so that it can sound when somebody tries to break into the car. These keep a digital eye on everything, looking out for things like window breaks and even someone trying to pry open the bonnet.
Low Car Battery – One of the most common reasons for an unexpected car alarm sounding is a low battery in the car itself. If the power starts to run low, it will affect the whole electrical system and, in some cases, sound the alarm.
How To Disable A Car Alarm
Typically, the easiest way to deactivate a car alarm is to simply lock or unlock the car. This can be done with the key fob, however if you've established that the fob is causing the problem based on the information we gave you above, then you'll have to try the old-school method: putting the key in the door.
If this doesn't work, try turning the key in the ignition or even starting the engine. This should fix the problem, but if it doesn't…
…Kill the power completely by disconnecting the battery. Removing the black (negative) connector will cut the power to your vehicle and should effectively kill the alarm too. Bear in mind it might take a few seconds to fully run out juice, even after you've disconnected the battery.
Aftermarket alarm systems might have a manual cut-off method, allowing you to override the system and kill the noise directly from the source. Check your manual for advice on how to do this.
How Do I Fix My Car Alarm?
As is the case with many car related problems, the most comprehensive method of fixing any problem is to take it to a professional. They will be able to give the alarm system a complete once-over to identify any particular problems and ensure everything is working as planned. However, if you'd like to try and fix it yourself first, try these tips:
Change the key fob battery.
Clean the car, including under the bonnet, to ensure no external sensors are dirty. Pay special attention to the bonnet latch.
Keep the car battery charged and make sure your

alternator is working as it should

.
If you're still having problems after completing the steps above, it might be time to let a technician take a look.
Ready to sell your car but don't want to go through the hassle of finding a private buyer who'll knock down the price because of a dodgy alarm? Come straight to us at Scrap Car Comparison and we'll track down the best prices for your car or van offered by specialists in the scrap and salvage industry. We cover 99% of the country, so no matter where you are, we'll be able to find you a great deal and we even include the collection of your vehicle at no extra cost! Call 0333 344 9950 now or use our scrap car price calculator to find out how much you could make from your vehicle now.