Scrapping your car can be a simple and easy process (especially when the team here at Scrap Car Comparison are here to help), but there are some essential items you need first: a car to scrap, a collector to pick it up and some key documents, namely a photo ID and your V5C document. But why is ID so important when scrapping a car? What if you don't have any available? Find out here.
Why do I need ID to scrap my car?
Needing to show ID to scrap your car isn't just an arbitrary rule – it's actually the law. The Scrap Metal Dealers Act of 2013 provides a list of laws that all scrap dealers need to adhere to. If they break away from any of these rules, then they're considered to have committed an offence. Most of the legislation within this act centers around the licenses they need in order to become a scrap metal dealer, as well as how they go about scrapping the vehicle itself. Some points, however, also apply to the person looking to scrap their car, particularly when it comes to documentation.
When it comes to why you need ID to scrap your car, there are two relevant laws within the Act:
1. A scrap metal dealer must not receive scrap metal from a person without verifying the person's full name and address.
2. That verification must be by reference to documents, data or other information obtained from a reliable and independent source.
In other words, they're not permitted to collect your vehicle for scrap without first seeing identification to prove that you are who you say you are.
One of the main reasons for this is to deter thieves from stealing cars just to sell them for scrap. Scrap dealers usually pay to collect scrap vehicles, as they can strip the car for reusable parts and recycle a lot of the rest. Depending on the condition of the car, a seller can usually secure a decent quote for scrapping their vehicle (you can see how much your car would be worth over on our scrap car value page). Before the 2013 Act came into force, metal theft offences were increasing steeply. Since the introduction of these new laws, these offences have dropped by 79%*.
As a result, a seller is required to provide evidence that they're actually connected to the vehicle, ideally being the car's owner, or someone directly connected to the owner. This proves to the dealer that the sale is totally lawful.
What ID do I need to scrap my car?
The key pieces of documentation you need to scrap your car are:
Photo ID – for example, a passport or driver's license
V5C logbook – to prove you're the owner of the vehicle, and to allow you to 'sign over' the vehicle to the scrap dealer, so the DVLA knows you're no longer the owner.
Learn more about the documentation required to scrap your car with our guide.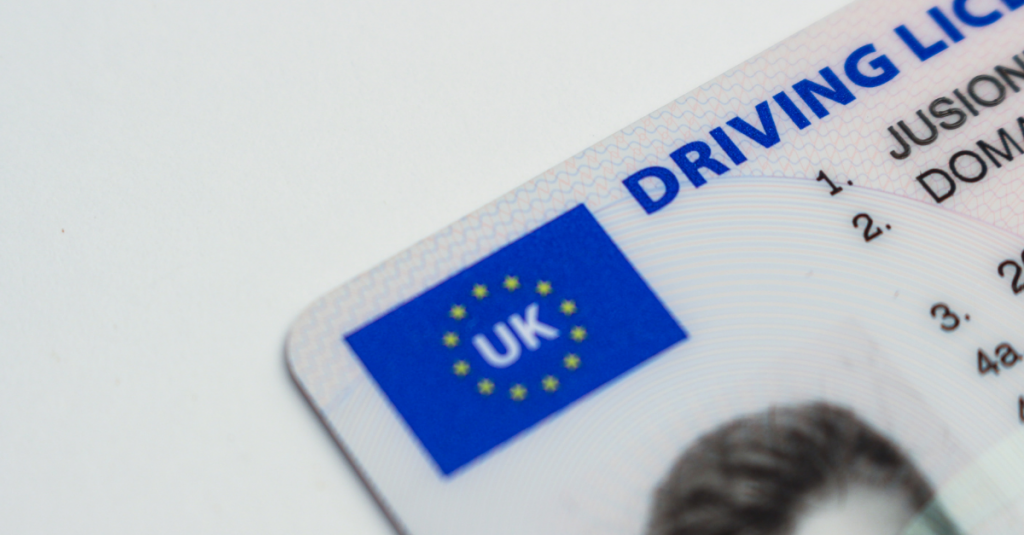 What if I don't have ID?
Generally, the assumption is that if you own a car, you will have a driver's license. But there are also occasions where you may not have your ID readily available.
If you've lost your driver's license or passport – it may be easiest to hold off scrapping your vehicle until you've managed to replace your ID. A driver's license takes about a week to arrive if you place the order online and will cost £20.
If you don't have a driver's license or passport – you can apply for a Citizen ID Card at a cost of £15 for a 21-day turnaround or £30 for a fast-tracked application in 1-2 working days.
If neither of these options are possible, then some collectors will accept proof of address (such as a utility bill, bank statement or council tax bill) and your birth certificate, although photo ID really is the best option.
As a last resort, a friend or family member can be present on the owners behalf with their own photo ID. As long as they have the legal permission from the owner to dispose of the vehicle then their ID will be sufficient.
If you don't have your V5C document, then you'll need to apply for a replacement. This costs £25 and takes around five working days.
Check out our Scrap Car Collection FAQs for more information about requirements for scrapping your vehicle. Then, why not get started on scrapping your car today? We'll help you to secure a quote and discover how much your scrap car may be worth.
*according to statistics released by the Home Office in 2018