It's that time of year when we practice our appreciative faces ready for when we receive yet another shower gel and deodorant gift set that, secretly, we have been waiting the whole year for. But if you're looking to do things a little differently this Christmas time, we've got some gifts that petrol heads alike will love.

10. Window Solar Mobile Phone Charger
Not enough USB ports in your car to charge those "can't live without" devices? This small square suctions onto a window while using a small solar panel to charge your phone. Granted the power output might not be as strong as plugging into a socket at home, but it should tide you over for the duration of a road trip. Ideal for camping when you don't want to drain your car battery too! We found this one for £5.99 on eBay.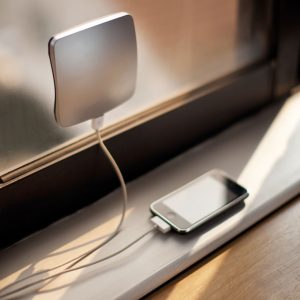 Image source: eBay
9. Car Key Finder
This nifty little gift keeps track of your keys and will ensure that you never misplace them again! Attach the circular fob to your keys and download the Chipolo app, the app can 'ring' your keys so you can find them easily, it can even send you reminders if you leave your keys behind! This clever bundle comes with x2 fobs and a card, so you can keep track of your belongings. Make your car keys ring with just a tap on your phone or, double tap to make your keys ring your phone! This is a great gift for someone who is always losing their keys! This bundle is £49 from Chipolo and is available online.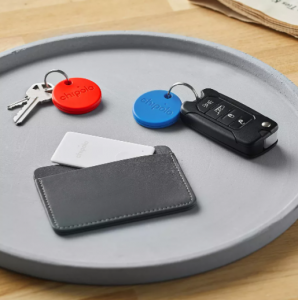 Image Source: Chipolo
8. LEGO Ford Mustang Collectors Car
If you're lucky enough to get your hands on this hard to find LEGO Ford Mustang, this will make a truly unique gift! An icon of American culture in the 1960s, this Ford Mustang GT model comes complete with all the details that made the original such a classic.
Featuring a bonnet scoop, mustang grille badge with GT emblems and 5-spoke rims with road-gripping tyres. The bonnet lifts to reveal a big block 390 V8 engine with battery while the inside comes fitted with vintage seats, working steering and a mid-console gearshift.
This advanced set is a challenging but rewarding building experience full of nostalgia. This collectors car is £119.99, available from LEGO or John Lewis.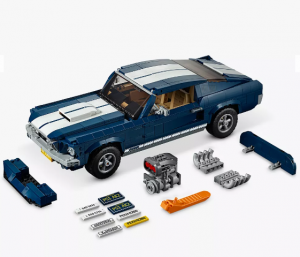 Image Source: John Lewis
7. Classic Car Country Drive Experience
This is the ultimate gift for a lover of classic cars! Get behind the wheel of an iconic car of your choice, enjoy a stint in a model such as the Mazda MX5 or Alfa Romeo Spider, and cruise through the countryside on a 20 mile drive as you go back to the age of golden motoring. You'll have full control of the car without a driving instructor, with fuel and insurance included in the price. The best part about this gift is you'll have a voucher sent straight to your inbox, so it's the perfect last minute gift! This experience is £49.00 and you can bring a passenger to join the ride at no extra cost. This driving taster is available online through Virgin Experiences.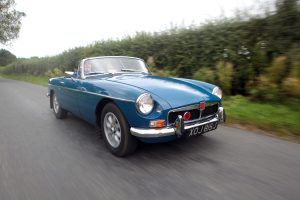 Image source: Virgin Experiences
6. Car Cleaning Kit
This compact cleaning kit is a must have! Never again will you need to carry the heavy hoover around, trying to find all of the tools and brushes to give your car a quick blitz. Complete with a handheld vacuum, different sized nozzles, extension tools and durable brushes to get to those hard to reach places. This kit also comes with a handy bag to store the tools. This would make a great gift for someone who has furry pets or small children or for someone who usually has an untidy car! This vacuum kit is from ThisWorx and is £29.99 from Amazon.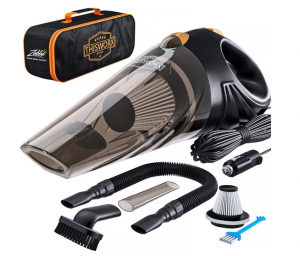 Image source: Amazon
5. Dash Cams
Dash Cams are becoming increasingly popular as more and more drivers are starting to use these handy little cameras for evidence when involved in accidents or for more fun reasons – capturing bad drivers on video! Features to look out for are the quality of the image, whether it has "night vision" for recording clearly at night and parking mode or motion detection for recording accidents when parked. Most dash cams range from £50 to £200 and can be purchased from a number of places such as Curry's, Argos, Amazon. The price will vary depending on the features and where you're purchasing from, Scrap Car Comparison's tip – it's worth paying for something durable and reliable!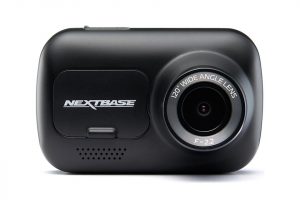 Image source: Argos
4. Radio Control BMW i8

This gift is perfect for someone who is in touch with their inner-child! BMW announced back in April that they will no longer be producing the i8 (the plug-in hybrid sports car that was the first of an electric fleet of cars). That means that in the future, the sci-fi looks of the i8 and the i3 could become part of BMWs history while it moves on to something new. This remote control version is a great way of holding onto the legacy of the i8. This miniature model comes with gull-wing doors which can be opened through the controller, which cleverly detects the car automatically. This model comes at just a tiny fraction of the price, £50, and is available from the BMW shop.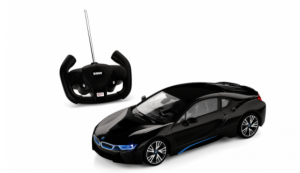 Image source: Shop BMW
3. Echo Auto

Alexa can now join you inside your car! The Echo Auto connects to Alexa through your phone's Alexa app and plays through your car's speakers, either through the Aux lead or through your smartphone's Bluetooth connection. Echo Auto also works with Auto mode in the Alexa app, which turns your phone into a smart, driver-friendly display optimised for use in the vehicle. Large text, easy-touch controls and shortcuts for your favourite destinations, contacts and media to make it easier to navigate. Stay connected and entertained behind the wheel, while helping you focus on the road ahead. Not all cars are compatible with this product, so be sure to check before you buy. Get the Echo Auto from £30 from Amazon and some other retailers.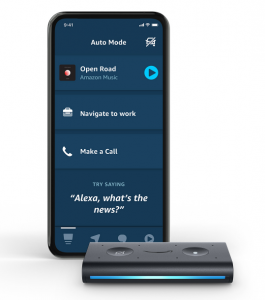 Image source: Amazon
2. Car Hand Gel Dispenser
If this year has taught us one thing, it's that we need to keep our hands clean, and we all know how dirty cars can get! This is the first product of its kind, Halmo have created the CARhandGel for sanitising on the go. These clever little dispensers can fit in a number of convenient places inside your car, and can be customised with names and company logos for that personalised touch. The clever design fits securely and is made to withstand different temperatures inside the car. This savvy little gift can be refilled, washed and reused and makes for the ultimate car accessory of 2020! This product is available on Amazon and from the Halmo website and prices start from £25.00.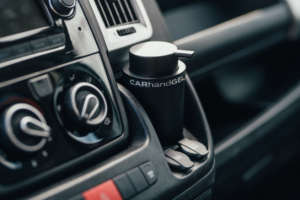 Image source: Halmo
1. Tickets for the Goodwood Festival of Speed
A mecca for petrol heads around the world. Goodwood is a place where car lovers of all varieties come together and the Festival of Speed is one of the largest. The Festival of speed is held on Lord March's estate and attracts hundreds of thousands of people each summer including celebrities. Car manufacturers show off their latest creations and racing happens throughout the day on the track. Tickets can be purchased from Goodwood's website. 2021 dates are soon to be announced!

Image source: Goodwood
Find out more
Looking to get rid of an old, unwanted or unused vehicle? Get started with Scrap Car Comparison and browse and compare the most competitive prices on the market. Plus, we'll collect your vehicle on a day and time that suits you, and give you a hand with the paperwork! All of our payments are made on the same day your vehicle is collected, so you can pocket some extra cash this Christmas! Sound good? Get your free, instant quote today or get in touch with one of our experienced and friendly advisors.
Want to know more about scrapping? Read our most frequently asked questions or go back to our blog for more motoring articles!