The world's largest industrial shredder has been in operation in Newport, Wales since 2006. It is capable of destroying 450 end-of-life vehicles an hour and is one of the largest facilities of its kind in the world. The LYNXS shredder is run by the Sims Group UK, and is located at the Associated British Ports Terminal in Newport.
The machine is a whopping 40 tonne, 6,865KW, 14-pole (420rpm) WEG high voltage electric motor and works just the same as a conventional shredder, only on a colossal scale.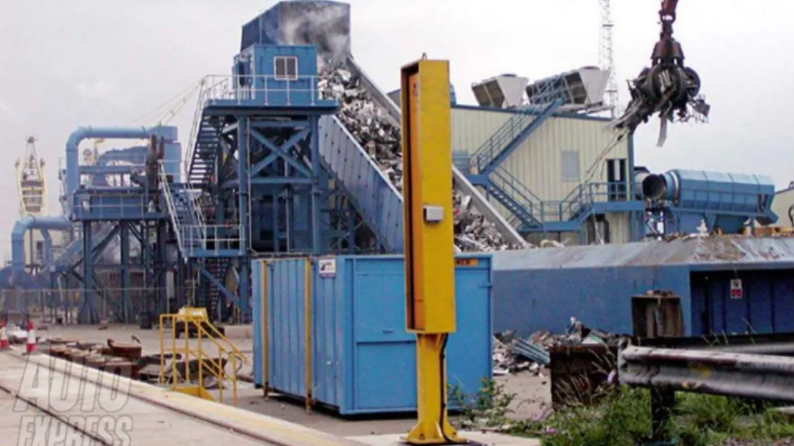 How it Works
Scrap cars are first crushed to reduce their volume, then fed into the machine. The pieces of metal then moves along the feeder pipe to the shredding section, with twin rollers preventing too much metal going into the shredder and getting blocked. Then, heavy-duty hammers spin rapidly, breaking down the metal which is then spewed out at the other end. All other materials, such as glass, rubber, plastic and carpet are separated from the metal chunks and taken away separately to be recycled. Every hour, 450 cars or 350 tons of metal are processed at the LYNXS Shredder. It's so powerful that it has to be connected directly to the Welsh National Power Grid to get sufficient power!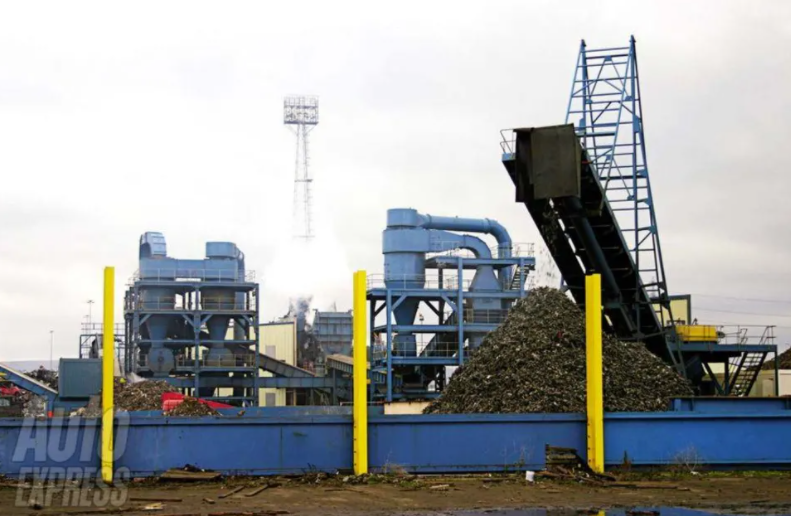 What Happens After the Crushing
According to the LYNXS site, the various shredded materials are called "high-density uniform fragmented scrap" the different metals, such as steel, copper and aluminium are exported around the world – this is why the plant's location is next to the port. Roughly 60% of the recycled materials will be shipped to South East Asia, where currently, the demand for scrap materials is the highest. Approximately 2.5 million tonnes of metal are exported each year.

Why Scrapping Your Vehicle is a Great Option
Scrapping is a great option for a number of reasons. Firstly, it's environmentally friendly as most of a modern car or van can be recycled and used within another vehicle or something entirely different. Find out what your. Secondly, it's cost-effective. Using a scrap service like Scrap Car Comparison is completely free, so you won't need to pay out to get your car taken away. Plus, scrap and salvage buyers pay fairly for scrap vehicles, so you will always get offered a genuine price and you could even make a profit!
Thirdly, it's hassle free! The hard one is done for you and your vehicle will be collected, everyone's a winner and you're making an environmentally friendly choice while pocketing some extra cash! 
Scrap My Car Wales
Are you in Wales looking to get rid of your vehicle you no longer want, need or can use? At Scrap Car Comparison, we pride ourselves on giving customers access to our extensive network of both scrap and salvage buyers across the UK, meaning that you can scrap your car with us whether you're based in the heart of Wales, somewhere more rural or anywhere else in the UK for that matter. All of our buyers, no matter where they're based, have undergone thorough quality and service checks, and we can also guarantee that you won't be subject to any unexpected fees or costs during any part of the process.

Worried about scrapping your vehicle? Read our so you can rest assured you and your vehicle are in safe hands with Scrap Car Comparison. Find out more about Scrap Car Comparison and – it's really simple!