As the UK's leading vehicle scrap comparison site, we can show you how you can get the best value for your vehicle. We pride ourselves on providing excellent customer service when people want to Scrap My Car, we aim to take the stress out of vehicle disposal. At Scrap Car Comparison we search for hundreds of scrap prices daily, our relationships with our trusted partners allow us to generate the highest possible prices when you want to sell your vehicle for scrap. Let us do the leg work for you today, simply fill in our online comparison form above or call one of our automotive experts. You will be given an instant quote for your scrap car, which if you choose to accept, allows us to organise for your vehicle to be collected at a time that is most convenient to you.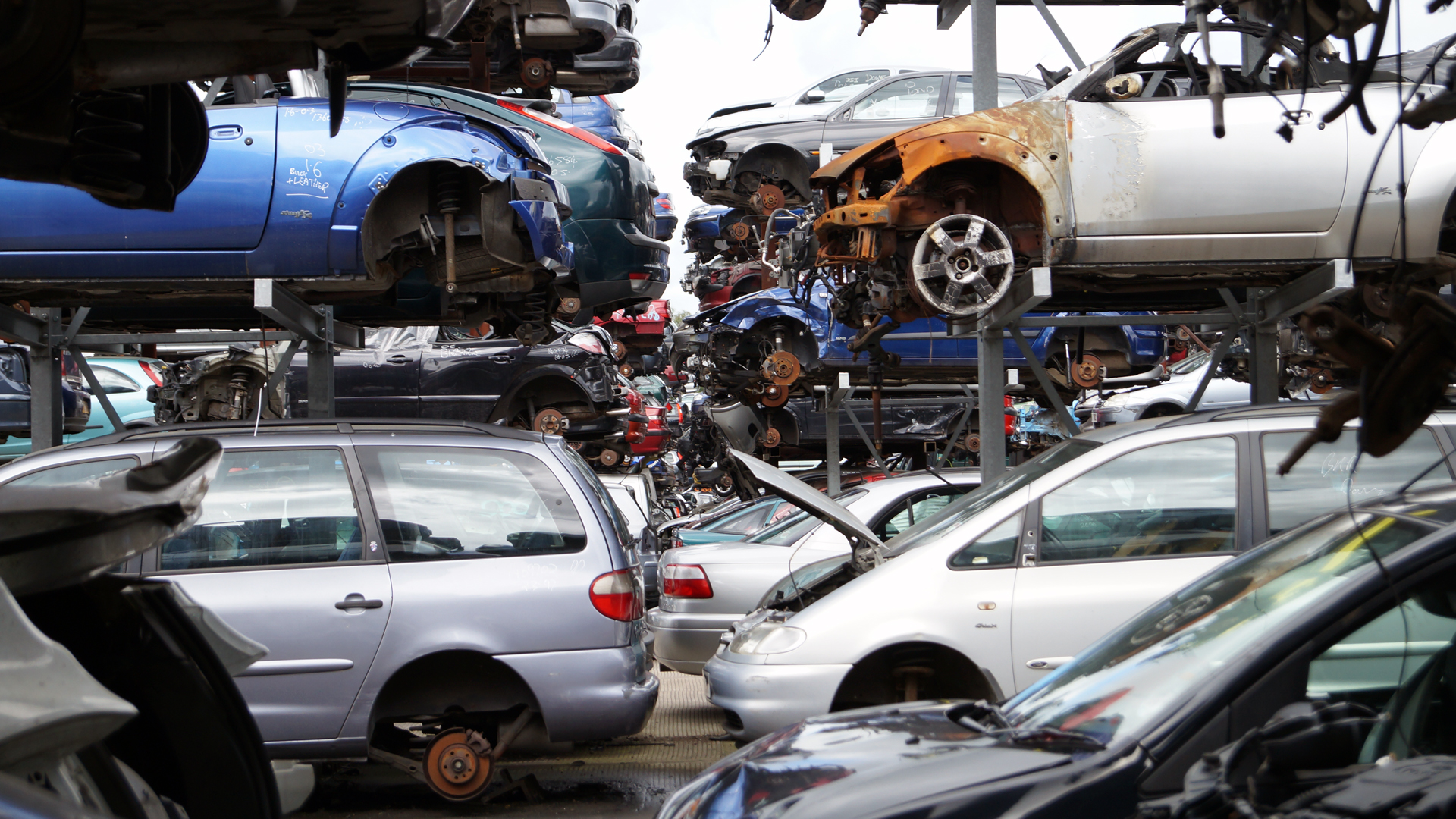 How Do I Get The Best Quotes To Scrap My Car?
The most important factor when getting a quote for your vehicle is to ensure that all the information you provide is as accurate as possible, making sure to include any vehicle damage, features, and optional extras. We tailor your quote around you and are available to guide you through the process on the phone, ensuring the best value for your vehicle. You can click here to learn more on how car scrap value is worked out.
How Easy Is It To Scrap My Car?
We pride ourselves in making the process quick and easy. It all starts when you enter your vehicle details into our online comparison form, where we compare the UK's top scrap and salvage buyers prices. If your car is salvageable or you are not sure that your car is ready for the scrapyard, or it even if it's an MOT failure or insurance write off, you will have the option to provide more details in order to obtain a higher salvage price. Alternatively, a quick call to our industry experts will be able to give you all the advice you need, as well as a guide you to getting the best quote for your vehicle.
We understand that no one likes to be left waiting around, so we ensure that all collections are organised to fit in with your busy schedule as best we can. So should you accept the valuation for your scrap car we will arrange a free collection of the vehicle, usually within 48 hours of acceptance.
It's time to Scrap my car. How do I do it?
It's quick, easy and free. Simply begin by filling out the form at the top of this page to get an instant quote, or alternativly you can read about the process in our simple guide on how to scrap a car
I Don't Want To Scrap My Car, I Want To Sell It!
If your vehicle is a new but damaged vehicle, an MOT failure, an insurance write-off, an old classic, or simply a highly desired, you could get higher prices. If you would like to read more about salvage car prices, or would like to see if you are eligible, you can head over to our 'Sell My Damaged Car'.
Genuine Scrap Car Prices
Whilst researching scrapping your car, be wary of some smaller companies who may offer you a quote clearly above the market value in an attempt to win your business. They often do this before sending out the driver, who is told to knock down the price when they come to collect your vehicle, which could end up being far below the market value. Some companies may also attempt to book in your scrap vehicle for a large sum and then charge a hefty collection fee.
We only work with the most trusted car buyers, scrap yards, and vehicle dismantlers around the country. All of our trusted buyers are authorised treatment facilities, who only use the most environmentally friendly procedures to dispose of vehicles, and our certified vehicle buyers are all highly respected scrap car dealers that have been chosen for their exemplary business practices, all of which offer a completely free of charge collection service. We pride ourselves on quality of service and extensively examine our partners performance on a regular basis, ensuring that they work to the highest standards.
Data Protection
Scrap Car Comparison would also like to assure you that we follow the Data Protection Act 1998 and take your privacy very seriously. You can rest assured that any information you give us will be handled with the utmost confidentiality and security.
You can read more about how we use your data on our privacy page.