Petrol prices have never been cheap, but in recent times they've hit unbelievable highs and show no signs of falling any time soon. Every time you stop at the pumps to fill up, you'll want to make sure you get the most for your money, with so much as a penny per litre making all the difference these days. So, imagine your horror when you realise that you've just pulled a green pump out of your diesel car after filling the tank. Here's what you should do if you've misfuelled your car.
If your fuel-filling mistake has completely killed off your car, your next best course of action is probably to sell it as scrap or salvage. Scrap Car Comparison partners with specialists in these industries and can get you the best offers for your vehicle from car or van buyers in your local area. With a network that covers 99% of the UK, we can quote you a price for your old, unwanted or broken vehicle no matter where you are, with free collection included as standard! Give our sales team a call today on 03333 44 99 50 or use our scrap car price calculator to find out how much you could earn from your car now!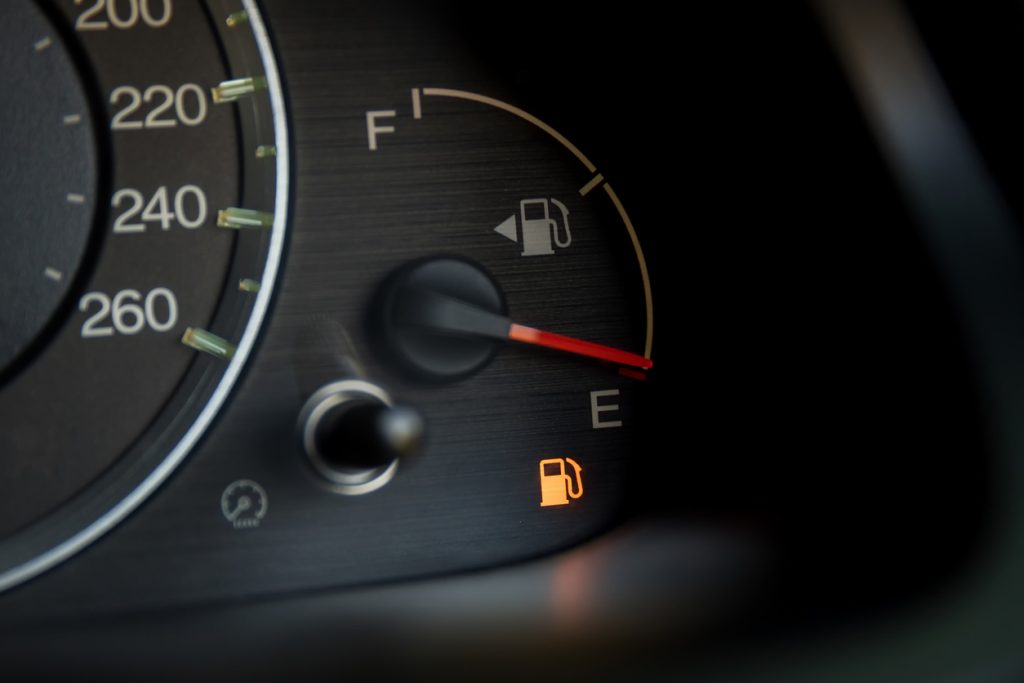 What Is Misfuelling?
Simply put, misfuelling is the act of filling a vehicle with the wrong fuel. So, for example, if you own a car that runs on petrol but you pump a load of diesel into its tank, you've misfuelled your car. There are a handful of other fuel types out there, but misfuelling those is both rare and difficult. We don't suppose any mechanics have dealt with an electric car that's been filled with petrol yet…
What Happens When You Put The Wrong Fuel In Your Car?
We won't sugarcoat it – misfuelling your car can have disastrous consequences but, at the very least, it's going to bring an abrupt end to any journey. However, the outcome can be slightly different based on which type of fuel you've wrongly used. Let's break it down…
Putting Petrol In A Diesel Car
If you fill a diesel car with petrol, you'll be looking at a couple of hundred pounds in callout fees for the mobile technician who'll be sent to drain it again. This alone should be enough to make you check twice before pulling the trigger at the pump, but it can get much worse.
The best piece of advice we have for anyone who's put petrol in their diesel car is to keep the key out of the ignition. Don't even turn it one notch to activate the vehicle's electrics as this alone can start bringing petrol into the fuel lines.
If you do start the engine, your car could be in for a world of pain. On occasions, you can travel a short distance before realising your mistake without catastrophic outcomes, but diesel acts as a self-lubricating substance as it passes through those fuel lines and into pumps, whereas petrol does not. Any responsible car owner knows that when your metal parts aren't lubricated properly, they're going to suffer and in this case, it happens fast. You could even end up with fragments of metal, broken off after rubbing against each other, causing havoc inside your engine! These fine particles of metal can clog up and damage the fuel injectors, which as you might expect, is terrible news and can cost a small fortune in repair bills.
There's also the corrosive element to consider with petrol, which can eat away at sensitive parts of your car that are designed only to come in contact with diesel fuel.
Putting Diesel In A Petrol Car
The reversed situation might not be quite as serious, but you still should absolutely not start the engine. If you do, your spark plugs, along with your fuel system, will end up coming into contact with the diesel and cease to work as they should. It's possible that your engine won't start at all, but if it does, you'll shortly notice smoke emanating from your car's engine bay.
If you've filled your petrol car with diesel, you'll need to get its systems drained and cleaned out as soon as possible to ensure no long-lasting damage is done and so that you can get back on the move again.
What Are The Symptoms Of Misfuelling?
The consequences of misfuelling your car differ depending on the fuel and car type involved.
Putting petrol in a diesel car can result in:
A knocking noise
Smoke from your exhaust
Slow acceleration
Engine light coming on
Engine cutting out
Inability to restart the engine
If you've put diesel in a petrol car, it could cause:
Engine misfires
Smoke from your exhaust
Engine cut outs
Inability to restart the engine
How To Fix Your Car After Putting The Wrong Fuel In
The only way to rectify this mistake is to drain the incorrect fuel from your car and give the system a thorough clean to decontaminate it. This is a job best left to the professionals who will have the appropriate knowledge, equipment and accreditation to operate on your car from the station forecourt, although you can have your car towed away to a garage where the procedure will be completed. It can be pricey, with charges likely to cost several hundred pounds, but if you've put the wrong fuel in your car, you really don't have any other options.
Does Breakdown Cover Protect You For Misfuelling?
Typically, breakdown cover won't include misfuelling as standard due to the expensive cost of this process. However, some breakdown recovery policies will offer discounts to members or should, at the very least, be able to tow your car to somewhere that the job can be done (like a garage) for no extra charge.

You know who else doesn't charge for the collection of your vehicle? Scrap Car Comparison! That's right – not only will we find you the best price for your car offered by local, licenced scrap and salvage buyers, we'll even arrange for your vehicle to be picked up and taken away from you at no extra cost! There are no hidden fees with our service so, wherever you are, get a quote now by calling 03333 44 99 50 or by using our scrap car price calculator and find out how much money you could make today!