Can I sell my van for scrap? Of course you can! Scrap Car Comparison has the UK's most trusted network of scrap yards and van dismantlers.
We offer you the best guaranteed scrap vehicle prices from specialist scrap van buyers all over the country. These van dismantlers will buy any van in any condition and can collect them from almost any location in the country.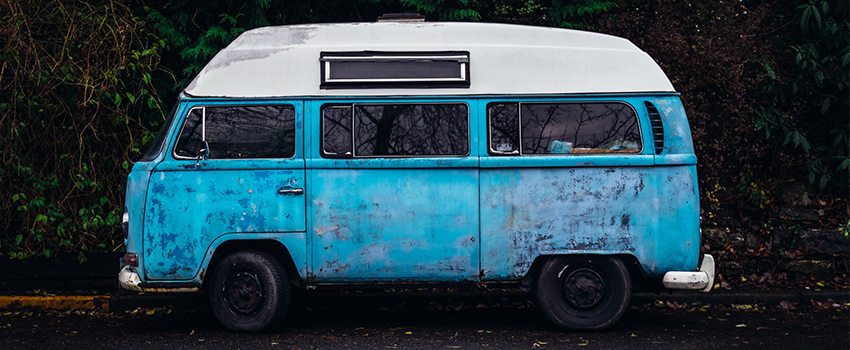 How Do I Sell My Van For Scrap?
You can start now, simply enter your details in the form above to get started.
You will be shown a list of scrap prices for instantly. You may even be offered salvage quotes by buyers looking to fix your broken vehicle.
Alternatively, you can call us on 03333 44 99 50 and speak to one of our scrap vehicle experts.
They can help you find the right buyer and ensure that you receive a guaranteed scrap price, handle the paper work to complete the sale, and also organise for your vehicle to be collected at a time that is convenient to you.
Can I Scrap My Van For Cash?
Cash payments were made illegal under Scrap Metal Dealers Act 2013 and paying cash for scrap metal is not permitted in the UK. For this reason, it has become an industry standard to pay for your vehicle via instant bank transfer or by business cheque. You should never trust a scrap dealer that offers cash payments for your vehicle and always ensure that they are are a trusted scrap buyer.
How Do You Value My Van As Scrap?
When you sell a van as scrap, you are selling it so that it may be recycled for it's metal. This means that the Authorised Treatment Facility that purchases your vehicle will be quoting scrap van prices based on the weight of the vehicle. This is done in units of tonnes and can vary dependent on industry demand.
Could I Get Higher Prices For Repairable Vans?
When you get prices through our quote form, you may be offered Salvage prices. These higher paying prices are offered for a number of reasons, with factors including desirability, buyer specialisation, condition, etc. Generally these prices are offered for damaged vehicles that the buyer seeks to repair, strip for parts, or intends to use as a donor in the repair of another vehicle.
Click here to read more on how scrap dealers value my car.
Does It Cost To Sell My Van For Scrap?
Not a penny. Scrap Car Comparison's online scrap price tool is free to use and we do not charge any fees. This means that the scrap van price that you are quoted is the price that you will get.
Can I Sell My Van Fleet?
We know that vans are essential for most businesses and as a result companies end up with a fleet that will eventually meet the end of their life. As vehicles get older they can become expensive to fix, with the cost to keep it road worthy outweighing the cost of buying new ones.
We can put you in touch with the UK's best paying fleet vehicle specialists to either scrap or re-home your fleet. Some buyers can even offer premium prices for selling unwanted work vehicles in bulk.
As this is a specialist request, we would recommend contacting us to discuss selling fleet vehicles in bulk.
You can contact us by phone on 03333 44 99 50, or you can email us.