Advent calendar doors swing open, Christmas carols play from every speaker and dust fills the room as boxes of decorations make their way down from the loft.
It's the 11th of December and now that Michael Bublé has finished defrosting, his vocals transfix the nation once more signifying that the festive season is well and truly upon us. But whilst the supermarkets and high streets begin to fill up we thought we'd put together something less chaotic – a post which focuses on the part of Christmas that everyone loves: decorating the Christmas tree.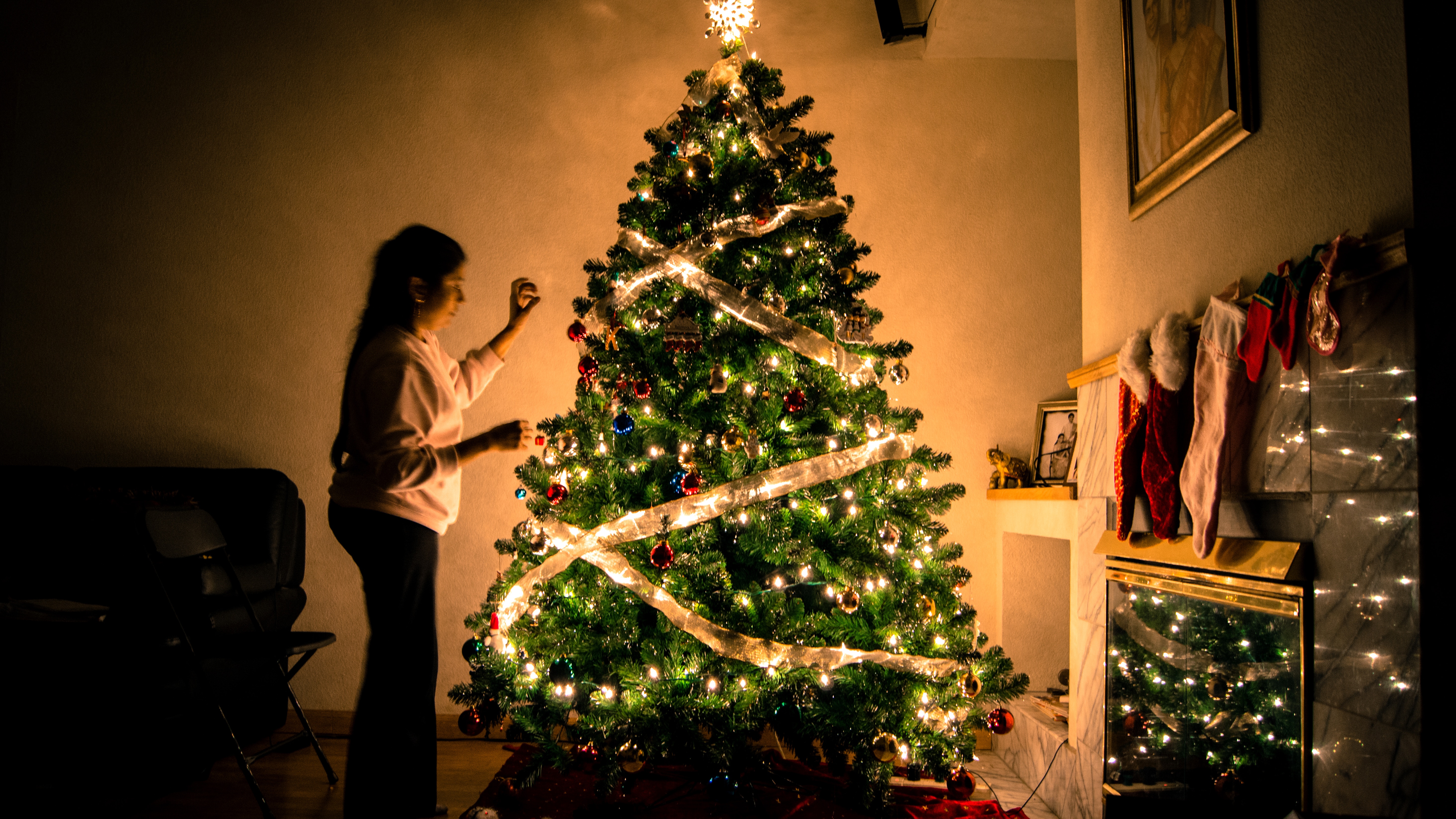 The tradition of celebrating an evergreen tree started thousands of years ago when people would use the evergreen fir as a reminder that whilst winter is here now, it would soon be spring again once more. The evergreen fir would serve as hope during the bitter winter months and Pagans, Romans and Christians alike would use the branches of fir trees to decorate their homes and temples.
It's not known exactly what date fir trees were used specifically as "Christmas" trees, but many believe the tradition began in Northern Europe around a thousand years ago. But whilst Christmas trees now stand upright, back when the tradition first started they were originally hung upside down from people's chandeliers or lighting hooks. The tradition of decorating the tree however, began when people couldn't afford real trees. As a way to still be involved in the tradition many would make a pyramid shape out of wood and decorate it using paper, apples and candles to share with their neighbours with each person taking turns to house it. This tradition transferred over to real trees and in 1584 Balthasar Russow, the historian, wrote about a decorated fir tree in the market square of Riga where young men and women sang and danced together merrily before setting the tree alight.
Nowadays however, trees remain very much unburnt and take pride of place in many people's homes. Fairy lights, beads and tinsel are carefully draped around the tree and ornaments are placed carefully in the leftover space. The type of ornaments varies per household but typically consists of ornaments which reflect items that they love, or were made by people whom they love. We however, love cars. Which is why we've rounded up the very best automotive ornaments which the internet has to offer.
How do you decorate your tree? Is it with tinsel, beads, lights and ornaments or something else? Let us know in the comments.