---
Scrap My Car Newcastle
If you're looking to scrap your car in Newcastle, you're in the right place!
Whether you're located in Jesmond, Heaton, Gosforth, Fenham, Wallsend, Forest Hall, or any other part of Newcastle, at Scrap Car Comparison, we ensure that scrapping your car is as quick, easy, and hassle free as possible.

Large Newcastle Network

Guaranteed Prices

Free Collection

Experienced and professional
---
Where to Scrap My Car in Newcastle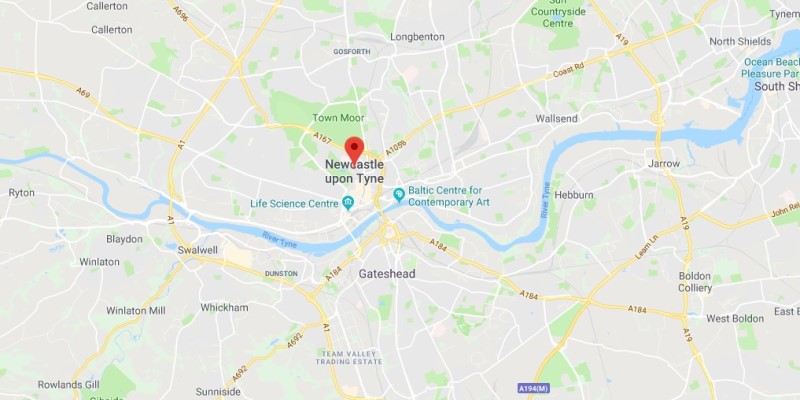 If you're looking to scrap your car in Newcastle, make sure you contact Scrap Car Comparison for the best guaranteed price.
Looking to scrap your car in Newcastle? Make sure you visit Scrap Car Comparison to find secure the best possible piece for your vehicle.
Comparing over 100 checked and vetted buyers from around the UK, we'll help you to find the best possible price for your scrap car. And you don't need to worry about finding a scrap yard in Newcastle or the surrounding area, if the best price is elsewhere in the UK, we'll come and collect your scrap car free of charge.
Whatever the make, model, and condition of your car, we can help.
Vehicle Recycling Newcastle
Given the recent rise in recycling and the value of metal for scrap, it's now typical for nearly all the parts and components of scrap vehicles to be recycled. Check out our full rundown of vehicle recycling for an insight into today's car recycling process. If you have a car or van for scrap or for salvage in the Newcastle area, we'll make sure it's disposed of in an environmentally friendly way that will also put money in your pocket.
Scrap Car Collection in Newcastle
When you've chosen the best scrap car price, we'll arrange for one of our local agents to collect your car from anywhere in Newcastle or the surrounding areas, at a time that works for you. We'll then transport it to your chosen scrap yard anywhere in the UK, completely free of charge.
To find out more about how to scrap your car in Newcastle, get in touch.
Car Breakers in Newcastle
It's never ideal when your vehicle breaks down or stops working, and sometimes repairs can be too costly. Sometimes you just need a part or two to get you back on the road, that's where car breakers, or scrap yards, can come to the rescue. From models such as Ford, Honda, Nissan, Audi and BMW to parts such as tyres, seats and bodywork. The idea of a car breaker is that a motorist can find a specific part for their vehicle for a much cheaper price, rather than having a car manufacturer make a new piece.
Scrap My Van Newcastle
Prices in the scrap metal market are calculated based on a van's weight – usually per ton. However, the value of scrap metal can fluctuate depending on how the market is performing, which will directly affect the quote you're offered. With Scrap Car Comparison, we guarantee all of our quotes for 24 hours, so while you make up your mind, you can rest assured that your quote is safe. 
We scrap vans in a similar way to scrapping cars, and your van will be collected free of charge and on a day and time that suits you. We'll quote your van regardless of it's condition too! Get your free, personalised van quote, or speak to one of our expert advisors to find out more. 
What Our Scrap Car Are Saying
We pride ourselves on the professional, friendly and efficient services we provide, from the beginning of your journey, to the very end. We always give impartial advice and provide our customers with the knowledge they need to pick the deal that's right for them. Read what some of our customers have to say:

"Helpful, respectful and great service. In contact with me throughput and the driver who collected the car was on time and very helpful. A great professional service. I would recommend"

Mick M – Reviews.co.uk 

"Car was picked up at the time given and the driver was very courteous and efficient. The price paid for the car was very fair and the cash was in my account within hours of the car being picked up. I would recommend this company to anyone, they were first class from start to finish!"

Catherine D – Reviews.co.uk

Scrappage FAQs
Where Can I Scrap My Car in Newcastle upon Tyne?
We'll be able to give you a number of scrappage quotes from scrap dealers based in and around Newcastle, and you won't have to take your car to a scrap yard. Wherever you are in Newcastle, our provider will be able to come to you and collect your scrap vehicle at a time that's good for you.
How Do I Scrap My Car in Newcastle?
Don't waste effort on taking your old car to a local scrap yard – if the vehicle isn't roadworthy, this is bound to be far more hassle than it's worth. As well as the hurdle of getting an old car or van to the scrap yard, there's the fact that you are tied in to one offer. Our process is 100% more simple and convenient – fill out our online form with details of the scrap car, choose which dealer will buy your old car from a range of local dealer quotes, and pick up your car when you want.
What Can I Get for Selling a Scrap Car?
The specific money made from scrapping a car or a van will be based on several factors including the make and model, age, the vehicle's condition and its specific state of repair. To get a full insight check out our feature on scrap car valuations.
Do You Buy Salvage Cars in Newcastle?
We can indeed make offers for salvage cars and vans, in those cases where a vehicle has been written off by insurers. Salvage cars are frequently worth more than a scrap car of similar age and model. To find out the potential value of a salvage car, simply complete our online form today so we can get back to you with a competitive selection of quotes.
Is There a Scrap Yard for Car Scrappage Near Me?
With our service, you don't have to worry about finding a scrap yard who will take you old car. Simply fill out a form and you'll receive offers from local scrap car merchants, all of whom will be able to collect your vehicle on a date that suits you.
If you have any more questions on collection, payment or the process, visit our scrapping FAQ page.
Other Locations Near Me
Newcastle Upon Tyne is completely covered by our network of experienced and professional scrap car buyers. We collect throughout the UK, not just local areas like Gateshead, South Shields and Chester-Le-Street.  Fill out the form above and get your scrap vehicle collected before you know it.
Here are some of our larger collection areas.