Looking to get rid of your vehicle in the Dundee area? Scrap Car Comparison can help! We work with an extensive network of experienced scrap and salvage buyers across Scotland and the rest of the UK. We compare over 100 quotes from both local and regional buyers who can offer you top prices, regardless of the condition of your vehicle or where you're located. We'll find a buyer for every vehicle, plus collect your vehicle at no extra cost!

Extensive Scottish network

Hassle free collection

Guaranteed quote

Experienced and professional
---
Where to Scrap My Car in Dundee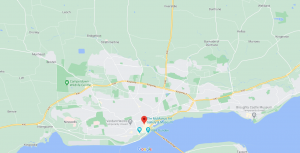 Whether you're in the centre of Dundee or further afield in Wellbank, Baldovie, Newbigging and surrounding areas, we'll bring the quotes to you so you can handpick the quote you'd like to accept. Our extensive network of buyers means you're able to browse and compare quotes to find the best possible price – you won't get stuck with average prices from scrap and salvage buyers in and around Dundee. 
Our experienced buyers operate across the country, collecting vehicles in a whole range of conditions. From MOT failures to crash damaged vehicles, non-runners to old and unwanted! Plus, our friendly team will offer you personal support from the start to the finish, making sure you're happy, and that the process runs smoothly.
Vehicle Recycling Dundee
All of our scrap and salvage buyers know the value in end of life vehicles, as well as the recycling potential a vehicle has, so you can rest assured knowing that your vehicle will always be in good hands with Scrap Car Comparison.

To find out more about vehicle recycling in Dundee and the rest of Scotland, read our guide to car recycling.
Scrap Car Collection in Dundee
Wherever you are based in Bradford, we'll collect your scrap car and deliver it to your chosen scrap yard, free of charge, at a convenient time and date that suits you. This is thanks to our expansive network of collection agents located around the country.
To find out more about scrapping your car in Bradford or to find out how much your scrap car is worth, get in touch today, we'll be happy to help.
We work with an extensive network of trusted scrap and salvage buyers right across Scotland. Because of our wide ranging connections, you can compare over 100 personalised quotes, to find the price that suits you. 
Our friendly team will offer you personal support from the very beginning to the end, answering all your queries and giving you non-partial advice, so you can make the decision that's right for you. Your vehicle will be collected on a day and time that suits you best. Plus, the collection of your vehicle will always be free – you also won't run into any unexpected costs or extra charges – that's scrappage done the easy way!
Scrap My Van Dundee
All of the experienced buyers within our extensive network have spent years in the industry, and have an abundance of knowledge and expertise in both buying, and recovering, damaged or broken vans in and around [location]. So whether your van is old or damaged, we'll offer you a top, guaranteed quote for it.

In order for us to generate a quote for your van, we first require your van's details. This can be done by either calling one of our advisors on 03333 44 99 50, or by completing the form at the top of this page.
What Our Scrap Car Customers Are Saying
We monitor the market to ensure that the price we quote is not only guaranteed but is very competitive. Price is often a factor in customers choosing to have their car of van collected by us.

"Very impressed. Great customer service with excellent, friendly staff. Everything went like clockwork and I had a better price than from the other companies that I tried. Thanks very much!"
Paul W – Reviews.co.uk 

"Can't fault the service. From initial contact to being paid was about 48-72 hours. Couldn't recommend it more. I'd struggled to sell my car as it had faults, but scrap comparison helped and found a buyer within an hour."
Andy Y – Reviews.co.uk

"Excellent service, as one of the wheels were locked on the vehicle being collected it proved a challenge to get the car onto the transporter, however the drivers skill in adapting to the challenge was spot on. Would highly recommend"
Randeep – Reviews.co.uk 
Scrap Yard FAQs
How Much is My Vehicle Worth?
The factors which make up a vehicle's worth are constantly changing, which means that the value of any given vehicle fluctuates and is never fixed for very long. As part of our service we guarantee all of our quotes for 24 hours regardless of any market fluctuations. To see what your vehicle is worth simply complete the form above for a free, instant quote.
Does It Cost Anything For A Quote?
No. All of our quotes are absolutely free with no obligation. Our service doesn't have any hidden fees or charges and so when you sell your car through our service you won't have to pay a penny.
Who Picks Up The Vehicles?
When you search for quotes on Scrap Car Comparison we will scan our nationwide network of trusted buyers to find the most suitable option and competitive price for your vehicle. Our buyers are all industry experts with years of knowledge and expertise so you're always in good hands. When you have accepted a quote we will send you the details of the company who has bought your vehicle so that you know who will be collecting it from you.
Do You Buy Insurance Write-Offs?
Yes. Our network of buyers spans nationwide and consists of specialist buyers for both scrap and salvage vehicles. So regardless of the condition of your vehicle, if you are selling a category car we'll be able to find somebody interested in purchasing it. Read more in our Buy Back Hub.
When Will I Get Paid?
All payments are put through once the vehicle has been collected, so you'll get paid the very same day. If you have any more queries on the scrapping process, read our most frequently asked questions or get in touch with us.
Other Locations Near Me
We collect from all over Scotland, so wherever you are and whenever you need us to come and collect, we'll be there. Get the process started by completing a free quote today.
Here are some of our larger collection areas.