---
Scrap My Car Doncaster
Looking for the best price for your scrap car in Doncaster? Look no further!
Here at Scrap Car Comparison, our free comparison service allows you to compare deals from over 100 scrap yards located around the UK. We'll even come and collect your car, free of charge.

Doncaster Vehicle Buyer Network

Guaranteed Prices

Free Collection

Experienced and professional
---
Where to scrap my car in Doncaster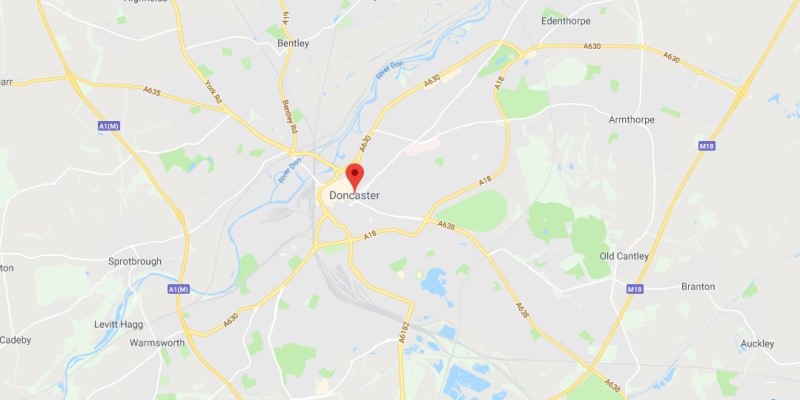 If you're looking to scrap your car in Doncaster, make sure Scrap Car Comparison is your first port of call.
If you're scrapping your car in Doncaster, it can be difficult to know where to turn to ensure you get the best deal.
With a national network of over 100 approved scrap and salvage buyers, we offer the quickest, easiest, and most reliable way to compare prices and secure the best quote for your scrap or damaged car.
So, whether you're located in Hexthrope, Wheatley Hills, Rostholme, Scawthorpe, Arksey, or elsewhere in Doncaster and the surrounding areas, we'll ensure you can access the best possible deal for your scrap car.
If you're looking for somewhere to scrap your car in Doncaster, get in touch today.
Vehicle recycling Doncaster
With the increase of interest in climate change along with the increasing value of scrap metal, it's no surprise that almost every component of a scrap car can benefit from the latest recycling techniques. If you'd like to take advantage of Doncaster's car recycling service, just fill out our form and we'll get back to you with an offer to collect and recycle your car.
Scrap car collection in Doncaster
We are committed to ensuring you have access to the best deals across the UK. Once you've accepted a quote, we'll get in touch to arrange for your scrap car in Doncaster to be collected, ensuring we agree on a time and date that is convenient for you.
To find out more about scrapping your car in Doncaster, or to see how much your scrap car is worth, get in touch today.
What our Scrap Car Doncaster customers are saying
Recommendations are the real mark of wheter you have provided a good service. Here are two of our customers who recently had scrap vehicles collected by us and provided 5 star reviews.

Customer A (Janice K) had a car that failed the MOT and was not worth repairing. She filled out the online quote form and things went from there.

"Excellent! Easy to deal with, no problems with this company. Highly recommend"

Customer B (Diane R) appreciated the good customer service and would also recommend Scrap Car Comparison.

"Really helpful. Very good customer service. I would recommend to anyone"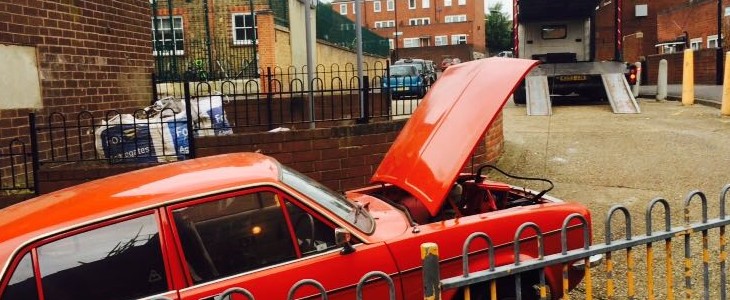 Scrappage FAQs
Where can I scrap my car in Doncaster?
If you have a car to be scrapped in Doncaster or anywhere in the surrounding area, we'll be able to give you quotes to have your car collected by scrap car dealers near you. Just complete our simple online form to get a selection of offers from local providers, who will come and collect your scrap car (or salvage car) at a time suiting you.
How can I scrap a car in Doncaster?
Scrap Car Comparison are specialists in making the process of scrapping a car in Doncaster as fast and convenient as possible. You won't need to work out how to take your old car to a local scrap yard, which can be a huge hassle if your vehicle is registered as off road (SORN). Another benefit of our service is that you can choose from a range of competitive cash offers for your vehicle, all of whom will collect your car at a time that's good for you free of charge. To get things started, simply complete and submit our online form and we will get back to you with a range of quotes for your scrap car.
How much money can I get from scrapping my car?
The exact cash offer you'd get for scrapping your car depends on several factors such as the make and model, the age and the roadworthiness of your vehicle. Our scrap car price guide can give you more information on how this works, and to see what you'll get for your own scrap car, simply complete our online form with details of the vehicle so we can get back to you with a range of price offers from local dealers.
Do you buy salvage cars in Doncaster?
In addition to scrap cars, our comprehensive service for Doncaster can also give you a cash offer to collect your salvage car. In many cases salvage cars, such as cars written off by motor insurance firms, fetch better cash offers than cars being scrapped. If you'd like to find out how much money you could get for a salvage car in Doncaster, just complete and submit our online form, and we will get back to you with offers from local salvage car collection companies.
Where can I find a scrap yard near me for my old car?
The beauty of using Scrap Car Comparison is that you don't need to worry about finding a reputable Doncaster scrap yard to take your car to, which can be a big inconvenience in itself if your old car is SORN (off road). With our service, we have a network of Doncaster scrap car collection providers who will give you a range of offers for your old vehicle and collect if free of charge at a time that suits you.
Other locations near me
We have a vast network or buyers in the north east of England, located both in and around Doncaster, all waiting to pick up your vehicle. Whether you have a car the still runs and would like to get some spare cash to salvage it, or a written off commercial van, we'll offer you a guaranteed price and will come and collect the vehicle hassle free. Contact us for a quote today.
Here are some of our larger collection areas.