The first F1 race of 2021 is just around the corner, and we can't wait for the new season to start. Last year's adapted race calendar brought plenty of joy to us motorheads during the pandemic, and this year looks to be even more exciting with new liveries, new drivers and new teams.
Here at Scrap Car Comparison, as we wait for the F1 season to start, and in-between helping you scrap your cars of course, we thought we'd undertake a study of our favourite race tracks, looking at Instagram data to see which ones had been photographed and shared the most by the fans.
We've analysed all of the F1 race tracks to find the top 20, and then ranked the top 20 NASCAR tracks as well, before looking at the top 10 race tracks for the UK in general, and then the top 10 USA drag race strips because, frankly, it is a lot of fun looking at cool race tracks on Instagram.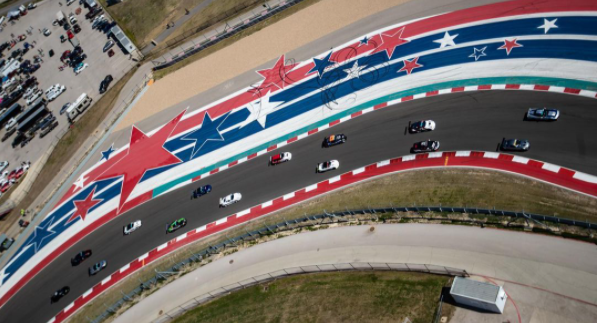 The Most Instagrammed F1 Tracks
Rank
Track Name
Location
Hashtag
No. of Hashtags
1
Nurburbring
Nurburg, Germany
#nurburbring
850,152
2
Circuit
de Spa
Francorchamps
Stavelot, Belgium
#spa
francorchamps
225,878
3
Brands Hatch
West Kingsdown, UK
#brandshatch
212,055
4
Suzuka Circuit
Suzuka, Japan
#suzukacircuit
205,556
5
Hockenheimring
Hockenheim, Germany
#hockenheimring
188,716
6
Fuji Speedway
Oyama, Japan
#fuji
speedway
166,355
7
Red Bull Ring
Spielberg bei Knittlefeld, Austria
#redbullring
125,469
8
Hungaroring
Mogyord, Hungary
#hungaroring
124,288
9
Yas Marina Circuit
Abu Dhabi, UAE
#yasmarina
circuit
106,931
10
Circuit of the Americas
Austin, USA
#circuitof
theamericas
99,354
11
Mugello Circuit
Scarperia e Sen Piero, Italy
#mugello
circuit
91,599
12
Sochi Autodrom
Sochi, Russia
#sochiautodrom
86,442
13
Donington Park
Castle Donington, United Kingdom
#doningtonpark
75,352
14
Sepang International Circuit
Sepang, Malaysia
#sepanginternationalcircuit
66,331
15
Circuit Paul Ricard
Le Castellet, France
#circuitpaulricard
55,137
16
Indianapolis Motor Speedway
Speedway, United States
#indianpoloismotorspeedway
53,932
17
Bahrain International Circuit
Sakhir, Bahrain
#bahraininternationalcicuit
52,479
18
Autodromo Hermanos Rodriguez
Mexico City, Mexico
#autodromohermanosrodriguez
47,370
19
Silverstone Circuit
Silverstone, United Kingdom
#silverstonecircuit
41,576
20
Instabul Park
Istanbul, Turkey
#istanbulpark
41,404
With over 850K hashtag mentions the Nürburgring in Germany takes the top spot by a mile. There were over 636,000 mentions of the hashtag #silverstone but the data is contaminated due to a very popular influencer also using the #silverstone hashtag as well, so we used the hashtag #silverstonecircuit in the data which came in at 19th. As such, second spot goes to the Belgian track Circuit de Spa Francorchamps with over 225K mentions of #spafranorchamps. Brands Hatch was the most popular UK race track on Instagram, and came third overall.
Countries with the most popular F1 tracks
The UK, Japan, USA, Italy and Spain are the countries with the highest concentration of tracks (three each) that clock up over 10,000 mentions on Instagram.
UK: Brands Hatch (#212,055), Donington (#75,352) and Silverstone (#41,576)

Japan: Suzuka (#205,556), Fuji Speedway in Oyama (#166,355) and Okayama International Circuit in Mimasaka (#20,542)

USA: Circuit of the Americas (#99,354), Indianapolis Speedway (#53,932) and Sebring (#14,441)

Italy: Mugello (#91,599), Monza (#31,866) and Imola (#14,015)

Spain: Circuito de Jerez (#29,215), Circuito del Jarama (#22,770) and Circuit de Barcelona-Catalunya (#10,641)

Germany: Although only two circuits, both feature in the top 5! Nürburgring (#850,152) and Hockenheimring (#188,716)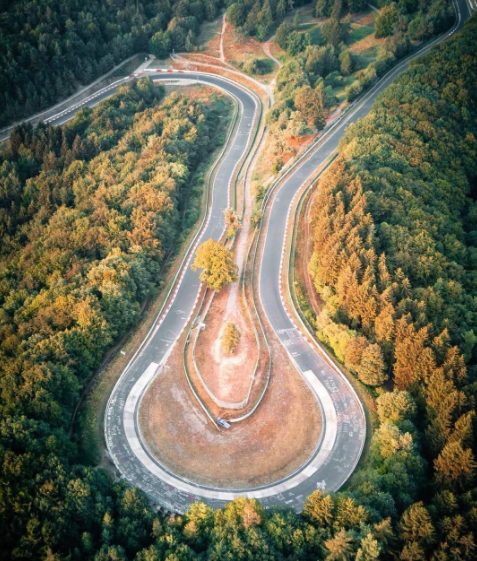 The Most Instagrammed NASCAR Tracks
Rank
Track Name(s)
Location
Hashtag(s) Counted
Total Hashtags
1
Circuit of the Americas/COTA
Texas
#circuitoftheamericas
99,354
2
Daytona International Speedway/World Center of Racing
Florida
#daytonainternationalspeedway #worldcenterofracing
87,695
3
Sonoma Raceway/
Sonoma/
Sears Point
California
#sonomaraceway
#searspoint
#searspointraceway
72,610
4
Road America
Wisconsin
#roadamerica
65,029
5
Atlanta Motor Speedway/
Hotlanta Speedway
Georgia
#atlantamotorspeedway
63,941
6
Auto Club Speedway
/Fontana
California
#autoclubspeedway
#fontanaspeedway
63,723
7
Texas Motor Speedway/ The Great American Speedway
Texas
#texasmotorspeedway #thegreatamericanspeedway
63,565
8
Indianapolis Motor Speedway (Road Course)/ The Brickyard
Indiana
#indianapolismotorspeedway
#thebrickyard
63,166
9
Las Vegas Motor Speedway/ The Diamond in the Desert
Nevada
#lasvegasmotorspeedway
54,910
10
Charlotte Motor Speedway/America's Home for Racing
North Carolina
#charlottemotorspeedway
#americashomeforracing
51,405
11
Pocono Raceway/ The Tricky Triangle/ What Turn 4?
Pennsylvania
#poconoraceway
#thetrickytriangle
#whatturn4
45,755
12
Canadian Tire Motorsport Park/ Mosport
Ontario, Canada
#canadiantiremotorsportpark
#mosport
43,769
13
Dover International Speedway/ Monster Mile
Delaware
#doverinternationalspeedway #monstermile
26,924
14
Bristol Motor Speedway/ The Last Great Colosseum/ Thunder Valley
Tennessee
#bristolmotorspeedway
#thelastgreatcolosseum
#thundervalleyspeedway
26,383
15
Homestead–Miami Speedway
Florida
#homesteadmiamispeedway
19,631
16
Kansas Speedway
Kansas
#kansasspeedway
18,234
17
Watkins Glen International/ The Glen
New York
#watkinsgleninternational
#watkinsgleninternationalraceway
#watkinsgleninternationalspeedway
15,742
18
Talladega Superspeedway/ Dega
Alabama
#talladegasuperspeedway
14,233
19
Martinsville Speedway/ The Paperclip
Virginia
#martinsvillespeedway #thepaperclip
12,971
20
Darlington Raceway/ The Track Too Tough To Tame/ The Lady In Black
South Carolina
#darlingtonraceway
#thetracktootoughtotame
11,960
Austin's Circuit of the Americas, Florida's Daytona International Speedway and Sonoma Raceway in California take the podium places for most Instagrammed NASCAR tracks. Texas has a second hit inside the top ten with the Texas Motor Speedway in Fort Worth clocking up over 63.5K hashtags, making it the 7th most Instagrammed NASCAR track. With room for over a quarter of a million spectators, The Indianapolis Motor Speedway (AKA The Brickyard) has the biggest seating capacity of any racetrack in the world and comes 8th in the list with just over 63K combined mentions of #indianapolismotorspeedway and #thebrickyard. USA Today voted Watkins Glen International the best NASCAR track for 2020, but the New York circuit only makes it into number 17 for most popular track on Instagram.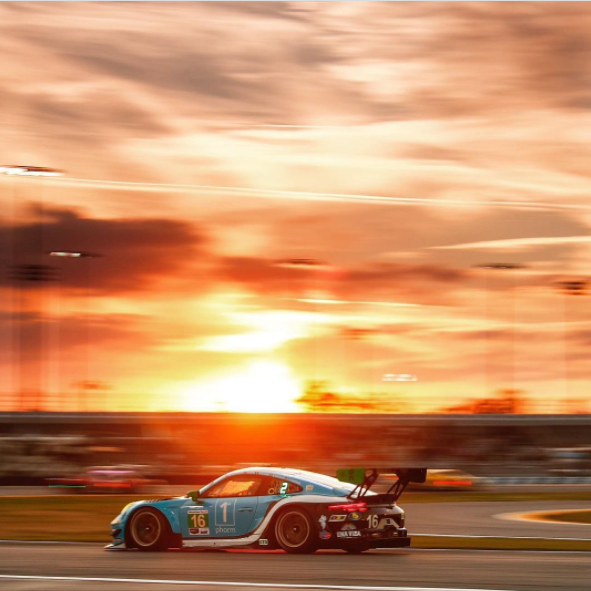 The Most Instagrammed UK Race Tracks
Rank
Track
Location
Hashtag
Total Hashtags
1
Brands Hatch
West Kingsdown
#brandshatch

212,055
2
Oulton Park
Cheshire
#oultonpark

87,873
3
Donington Park
Castle Donington
#doningtonpark

75,352
4
Knockhill
Fife
#knockhill


52,740
5
Cadwell Park
Lincolnshire
#cadwellpark
51,995
6
Santa Pod Raceway
Wellingborough, Northamptonsire
#santapod
raceway
50,582
7
Silverstone Circuit
Silverstone
#silverstone
circuit
41,576
8
Goodwood Motor Racing Circuit
West Sussex
#goodwood
motorcircuit
22,118
9
Lydden Hill
Canterbury, Kent

#lyddenhill

22,035
10
Castle Combe Circuit
Castle Combe, Wiltshire
#castlecombe
circuit
14,683
Brands Hatch, which last hosted an F1 race in 1986, comes out way in the lead as the UK's most Instagrammed race track, but again, the data is a little unreliable due to the #Silverstone hashtag being used for two different things (the race track and the influencer). Oulton Park in Cheshire takes the next top spot though with over 87K Instagram hashtags. As well as being popular on the 'gram, both Brands Hatch and Oulton were highlighted as being Britain's best tracks to compete on by racing drivers too (according to this Redbull interview).
The Most Instagrammed USA Drag Strips
Rank
Drag Strip Name
Location
Hashtag
Total Hashtags
1
Sonoma Raceway
California
#sonoma
raceway
64,599
2
zMAX Dragway
at Charlotte Motor Speedway
North Carolina
#zmaxdragway
#charlottemotorspeedway
58,756
3
Las Vegas Motor Speedway
Nevada
#lasvegasmotor
speedway
54,910
4
Bradenton Motorsport Park
Florida
#bradenton
motorsportspark
15,734
5
Maryland International Raceway
Maryland
#maryland
international
raceway
15,682
6
Pacific Raceways
Washington
#pacific
raceways
14,355
7
New England Dragway
New Hampshire
#newengland
dragway
13,133
8
Bandimere Speedway
Colorado
#bandimere
speedway
12,700
9
Portland International Raceway
Oregon
#portland
international
raceway
12,511
10
Atco Dragway
New Jersey
#atco
dragway
11,533
Sonoma, thanks to its NASCAR creds, take top spot as the most Instagrammed drag strip in the USA followed by Charlotte Motor Speedway in Carolina and the Las Vegas Motor Speedway. After the big three, the number of hashtags dips quite dramatically, from over 50,000 to under 15,000 mentions for Atco Dragway, Pacific Raceways and Bandimere Speedway.
Methodology
The circuit names of all F1 circuits (according to this Wikipedia source), these NASCAR National Series tracks, these USA Drag Strips and these UK race tracks, as well as popular variations of those track names, were entered as hashtags into Instagram search to reveal how many images have mentioned that hashtag.
The following circuit hashtags were discounted from the data:
#silverstone: Due to the #silverstone hashtag also being used to tag images of viral Instagrammer @_____silverstone_____.

#watkinsglen: Images tagged with watkinsglen showed photos of the national park and so #watkinsglencircuit was used in the final comparison.

#COTA: This hashtag was not included in the count for The Circuit of Americas track as it is also used for images showing results of Cota shampoo and hair care.

#Dega: This hashtag is used for other posts unrelated to racing

#Goodwood: Includes posts about horseracing and festivals as well as motor racing
All data correct as of 02/02/2021.