Lamborghini and The Italian Sea Group have unveiled their latest toy – a stunning superyacht which will be landing on waters in early 2021.
Introducing the newest concept to the Tecnomar fleet; Tecnomar for Lamborghini 63.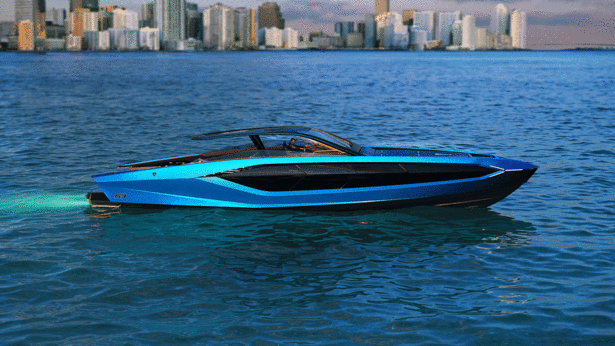 Image source: Lamborghini
 Inspiration for the Lamborghini Superyacht
The inspiration for this incredible superyacht was drawn from Lamborghini classics like the Countac, Miura and the hybrid Sián FKP 37 hypercar.
The '63' reference comes from the year 1963, the year Lamborghini was first established.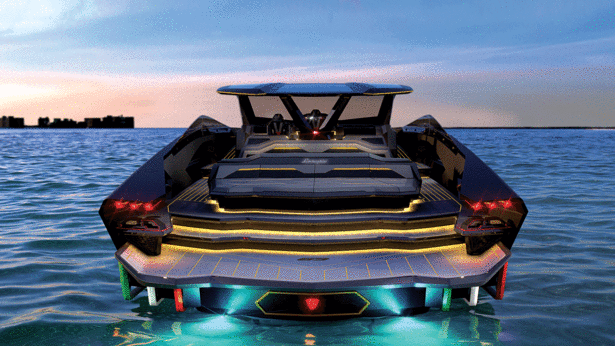 Image source: Lamborghini
Masterpiece
The creation of this futuristic masterpiece merges technology with supreme design, quality and performance. The superyacht combines lightweight engineering with flawless Italian flair, intertwining the design and DNA of both Tecnomar and Lamborghini.
The result? A Lamborghini on water. The 'Tecnomar for Lamborghini 63' will be powered by a pair of MAN V12-2000hp engines and will be capable of reaching more than 60 knots, making it the fastest in the Tecnomar fleet.
Its carbon fibre finish puts this motor yacht firmly in the ultra-lightweight boat classification, with its 63ft length weighing just 24 tonnes.
Lamborghini Yacht Design
When it comes to design, clean lines and iconic hexagonal shapes are met with a nautical twist to create a sporty silhouette.
The interior will be fully customisable with a helm that resembles the Lamborghini's sleek steering wheel, with the smart stop and start buttons seen in many models. In fact, all of the bridge controls and navigation panels have a style reminiscent of the classic Lambo.
The hardtop is inspired by Lamborghini roadsters, providing protection from the elements while boasting phenomenal aerodynamic performance. The bow lights pay homage to the Terzo Millennio, a Lamborghini concept car, and to the Sián FKP 37, both iconic for their Y-shaped front lights.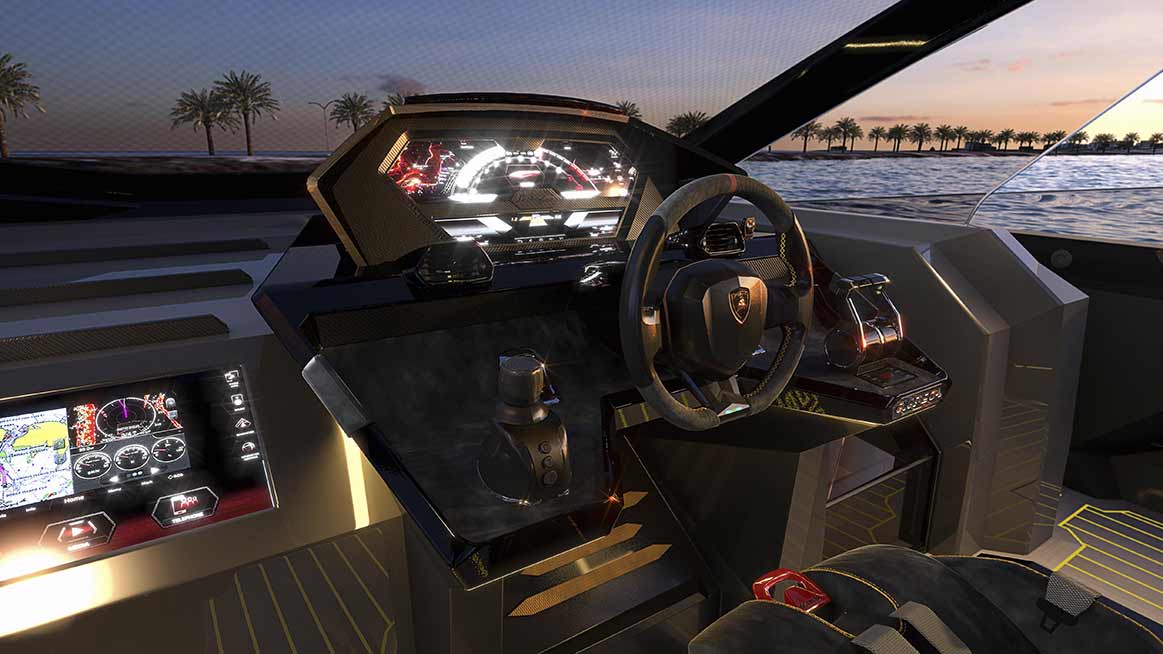 Image source: Lamborghini
Limited Edition
Only 63 of these exclusive Lamborghini superyachts will be made in early 2021. Only a few will have the chance to own this super-toy, as it will come with a rather hefty price tag of $3.4 million dollars.
Stefano Domenicali, Chairman and CEO of Automobili Lamborghini said: "If I had to imagine a Lamborghini on water, this would be my vision. I'm delighted to celebrate this successful collaboration."
Bring on 2021.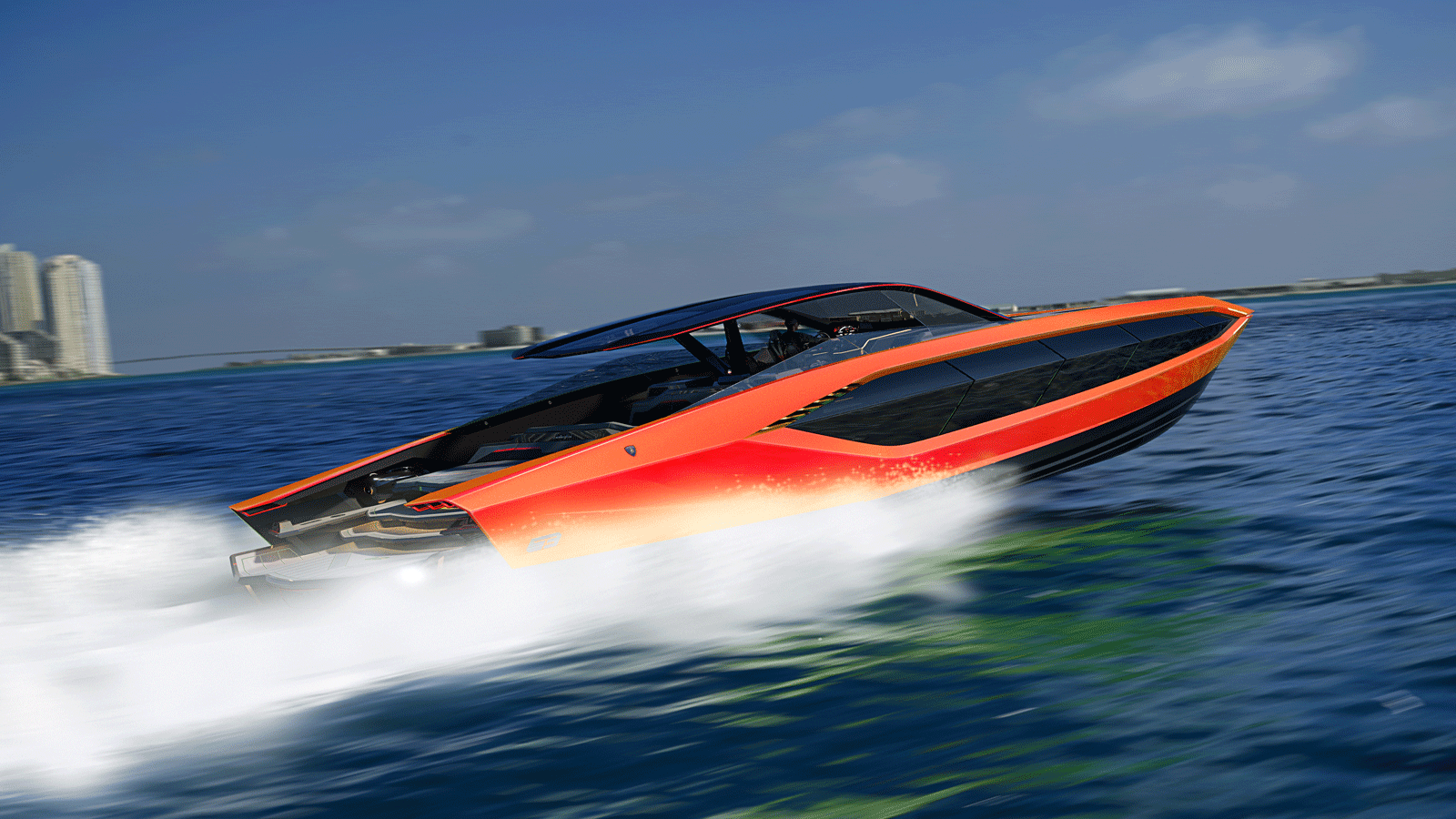 Source: Lamborghini