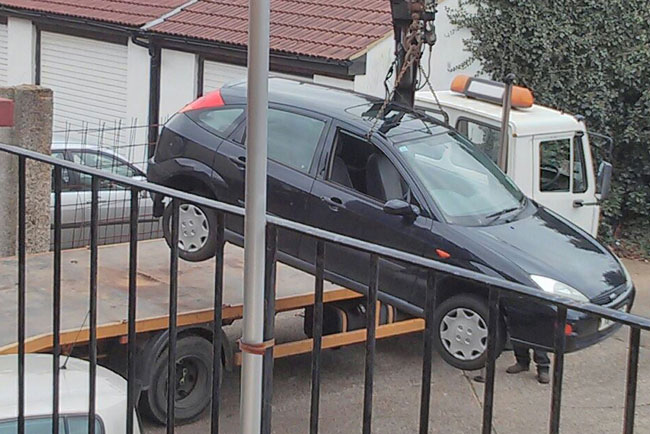 With the Government rolling out its new toxin tax on old diesel cars this month, many drivers will be considering investing in new cars and ditching their old bangers.
Along with millions of older cars needing their annual check-up this year, many cars will be facing a repair cost greater than the value of the car. More than one car in three fails its MOT test, according to DVSA figures, and that can result in anything from a new tyre to the car needing to be scrapped.
It's a valid fear that you might consider calling it a day for your beloved silver Freddie the Ford!
The good news is that you can get a bit of money in the bank in return for scrapping a car. The bad news is that you need to be careful how and where you do it.
That's because there are certain legal responsibilities when a car is permanently taken off the road, meaning you're safest using an authorised treatment facility.
Drivers need to be careful how and where they scrap their car as there are many unlicensed scrap dealers out there, at Scrap Car Comparison we don't just compare prices for vehicles which are destined to be crushed. We have a large database of trusted damaged car buyers who will purchase any vehicle, regardless of condition. These salvage buyers are able to offer much higher prices than scrap car collectors and also collect free of charge. You may have had an accident and want to sell a crash damaged car or just have an expensive mot failure. Whatever the reason, we can put you in touch with a suitable buyer.
Many drivers up and down the country have visited a reputable dealer to dispose of their car, but what make of car is the most scrapped you ask?
Figures provided by scrapcarcomparison.co.uk reveal that if you drive a silver Ford Focus – you are most likely to be giving them a call.
Top 5 Vehicles Scrapped by Model
| | |
| --- | --- |
| Ford Focus | 8.39% |
| Vauxhall Corsa | 6.85% |
| Vauxhall Astra | 6.37% |
| Ford Fiesta | 5.66% |
| Peugeot 206 | 5.53% |
Top Vehicles Scrapped by Colour
| | |
| --- | --- |
| Silver | 24.53% |
| Blue | 23.33% |
| Black | 13.74% |