Christmas Car Gifts 2015
It's that time of year when we practice our appreciative faces before discovering yet another shower gel and deodorant gift set we have been waiting the whole year for.
To all friends and family of fellow petrolheads, these are the Christmas Car Gifts you should be buying!
Christmas Car Gift #10: Car Tyre Pressure Valve Caps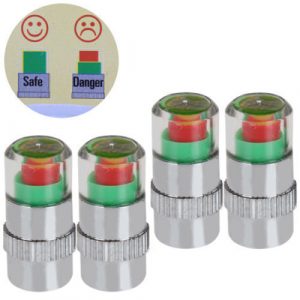 Always know if your tyres are getting flat from one quick glance! These are made for 2.4 Bar / 36 Psi so may not be ideal for everyone depending on the recommended pressure of your tyres. When the tyre pressure is good all you will see is the green section, as it starts to deflate you will see the yellow and red sections come out. Eliminating guesswork of going to a tyre inflator just to check your pressures!
We found these for £3.35 for a set of 4 on eBay. On the other end of the scale, we found a Fobo Bluetooth Tyre Pressure kit which sends your Psi to your phone so you don't even have to look at the tyres!
Christmas Car Gift #9: Compact Jump Starter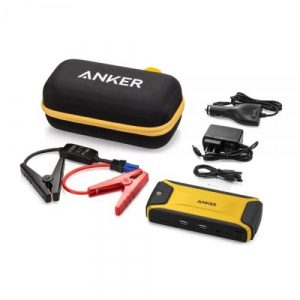 How big was the last jump pack you saw? You would not keep a normal one in your car "just in case" as they usually take up more space than your cars battery itself! Now you can buy one that easily fits in your glove box for those emergencies when you've been parked up for too long listening to that new Justin Bieber track (shame on you!). Unlike other jump packs, Anker usually sell mobile phone products so this one features 2 USB ports for charging your phone too!
We found this compact Anker jump starter that can revive cars with engines up to 3 litres in size for £65.00 on eBay. (Cheaper than the £80.00 Cobra JumPack's that all other sites seem to list!)
Christmas Car Gift #8: Dashboard (EML) Warning Light Reader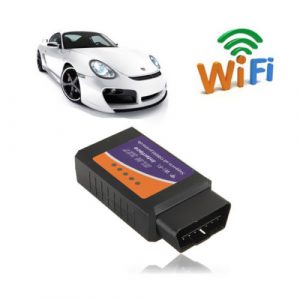 Ever had a strange symbol flashing up on your dash (such as the engine management light) and wanted to know what it was before taking it to a garage? You can now pick up wireless OBD readers that you plug into your OBD port which is usually found in one of your cars foot wells. Using an app on your phone, this will conveniently give you the exact error code which you can look up in a supplied booklet.
We found these on eBay for around £10.69 – less than you can pay to drive to a garage and have them check it for you!
Christmas Car Gift #7: Window Solar Mobile Phone Charger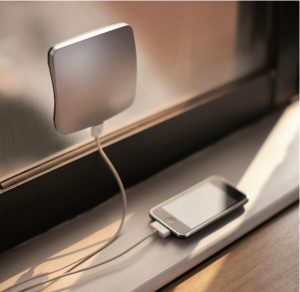 Not enough USB ports in your car to charge all passengers "can't live without" devices?
This small square suctions onto a window while using a small solar panel to charge your phone. Granted the power output might not be as strong as plugging into a socket at home but it should tide you over for the duration of a road trip. Ideal for camping when you don't want to drain your car battery too!
We found this one for £5.99 on eBay.
Christmas Car Gift #6: Fast Charge USB Cigarette Charger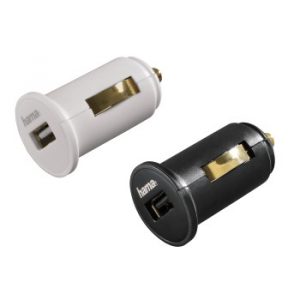 Do you find your car charger not giving your devices enough juice?
Most common chargers are only 1A resulting in slow charging speeds and if charging while using your device you may see your battery percentage go backwards! The secret here is to find a 2.4A charger which should charge just about as well as your mains plug in your wall at home.
We found this Hama 5V/2.4A USB Car Charger for only £1.95 on Amazon with free delivery. Look out for other brands such as Aukey who make twin USB port versions with a similar flush design. When you look for a twin USB port charger remember you will need it to produce double the amps so look for a 4.8A so you can charge 2 devices without a drop in power.
Christmas Car Gift #5: Dash Cams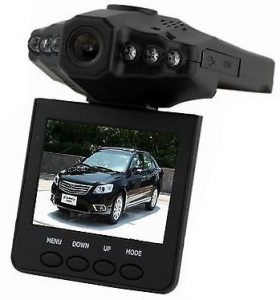 These things seem to be all the rage at the moment.
Drivers are starting to use these for evidence when involved in accidents or for more fun reasons – capturing bad drivers on video! Technology like this would have costed a lot more a few years ago. Features to look out for are the quality of the image, whether it has "night vision" for recording clearly at night and parking mode or motion detection for recording accidents when parked.
The cheapest one we found on eBay was £7.98 however you may wish to do some research before purchasing as we are slightly skeptical on the quality of this one, although it could be a low cost solution depending on your needs! Most dash cams range from £50 to £200 from the likes of Garmin and other reputable brands.
Once you have one of these you can fill YouTube with more videos like the one below: (Benny Hill soundtrack is optional!)
Christmas Car Gift #4: Ultra Small USB Memory Stick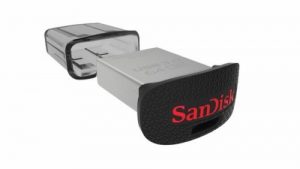 For all of your in car music! If you have a head unit that can play MP3s via a USB port this is the perfect type of USB stick as it sits almost flush to the head unit.
We found this SanDisk 64GB version (larger than most common iPhones) for only £14.34 on eBay, however you can also find 128GB models for around the £35.00 mark – which should be enough for your whole music collection!
Christmas Car Gift #3: Car Phone Holder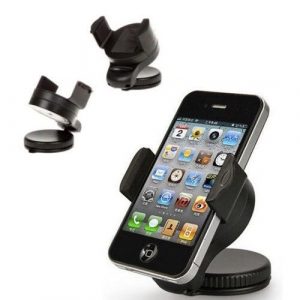 Remember using a phone while driving will land you with 3 points on your licence plus a £60 fine!
Even with the recent law changes regarding mobile phones, many people still don't use a car phone holder. What this results in is, when they hear a buzz, they fumble around in their pockets or bag on the passenger seat trying to find out who has texted them. A major distraction while driving and exactly what the law is trying to prevent.
It's much less stressful while driving to simply have your phone in an easy line of sight, such as this windscreen mounted suction holder. This model uses a very similar style to the TomTom Sat Nav's that you might have seen and doesn't take up too much windscreen real estate.
We saw this one for £2.25 on eBay however you may be able to find it as low as 99p.
Christmas Car Gift #2: Enable Your Car With WiFi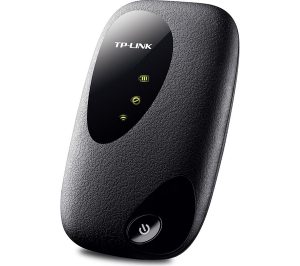 Nowadays you can easily install a semi-permanent WiFi hotspot in your vehicle using one of these devices. This one is a TP-Link M5350.
Simply pop a sim card of your choice with a data plan into it and your car becomes a mobile WiFi point. This one supports 3G and should be fine for most, but you can find others that support the faster 4G connections if you're willing to pay a bit more.
Now all of your passengers can stay connected to the internet on those long road trips! You can charge the device using a micro USB, it can also store up to 32GB if you add an optional microSD card and the battery lasts up to 7 hours of surfing!
We found this one for £24.99 being sold by Argos on eBay – saving £15 over picking one up in store.
Christmas Car Gift #1: Ticket(s) for The Goodwood Festival Of Speed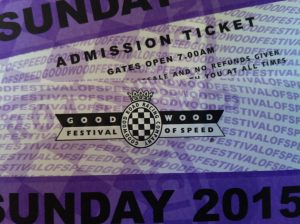 A mecca for petrol heads around the world.
The festival of speed is held on Lord March's estate and attracts hundreds of thousands of people each summer including celebrities. Car manufacturers show off their latest creations and racing happens throughout the day on the track.
Some people purchase tickets for the whole weekend but individual Saturday or Sunday tickets can be purchased for £65.00 on the Goodwood website.
If you've never heard of the Festival of Speed before, where have you been?
Watch the video below for a glimpse of last years action with Ken Block driving a four wheel drive Mustang!